Washington Park Pool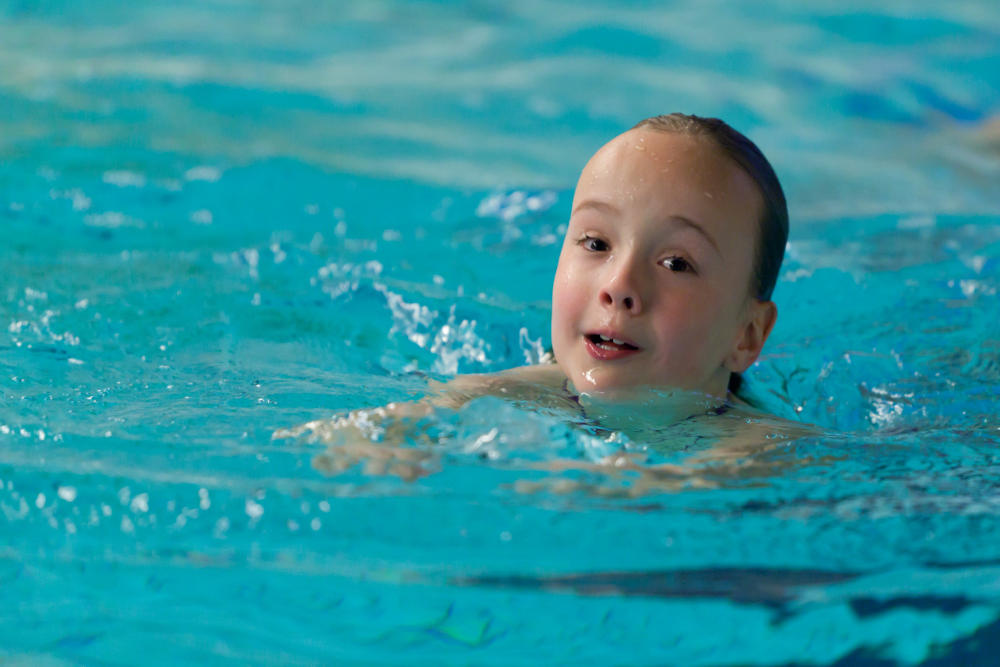 People can cool off, sit in the sun and eat at the beautifully landscaped grounds of the Washington Park Pool in Washington, PA during the summer.
It's a big pool with 50-meter lanes for swim meets or other competitive events. Multiple diving boards are present. There's a spiral water slide.
People can get into their suits at a spacious changing facility. Chairs are offered or people can bring a towel to lay on to catch some rays. A concession stand offers tasty treats.
There's a kiddie pool for families with young children.
Special events are scheduled. Movie nights allow people to watch a movie while they swim. Theme nights are family nights with Hawaiian motifs or glow-in-the-dark elements.
History
Flooding has been a problem in the past. In 2017, a storm water pipe that runs under the pool became clogged with tree branches, leaves and dirt. Storm water backed up into the pool, turning the water muddy. The pool had to be drained, cleaned and filled back up. The pipe had to be cleaned out and a grate placed to keep the pipe from being obstructed again. In heavy rains, the pipe overflowed into the kiddie pool. Digging a trench diverted rain water from overflowing the pipe.
Washington City Council approved an AED Machine for the Washington Park Pool. The AED was paid for by Washington Hospital. With an AED, a layperson can diagnose and treat sudden cardiac arrest in the critical moments before first responders could arrive. They're designed to be simple for most people to use. Using them is taught in many first aid classes.
During the coronavirus pandemic, Pennsylvania shut down public swimming pools in 2020. Pools were allowed to reopen in 2021, provided that face masks were worn and social distancing was enforced.
The pool had to be fixed before it could open in 2021 – lights replaced and ladders repaired. Even if those were handled, a national chlorine shortage following a fire at a major chlorine manufacturer could prevent the opening of the local pool if chemicals can't be sourced for the pool.
The Washington Park Pool is located in Washington Park, which offers baseball and softball fields, tennis courts and pickleball courts, playgrounds, picnic areas, spacious pavilions, historic buildings, and walking and hiking.
This article was published in