Electronic Recycling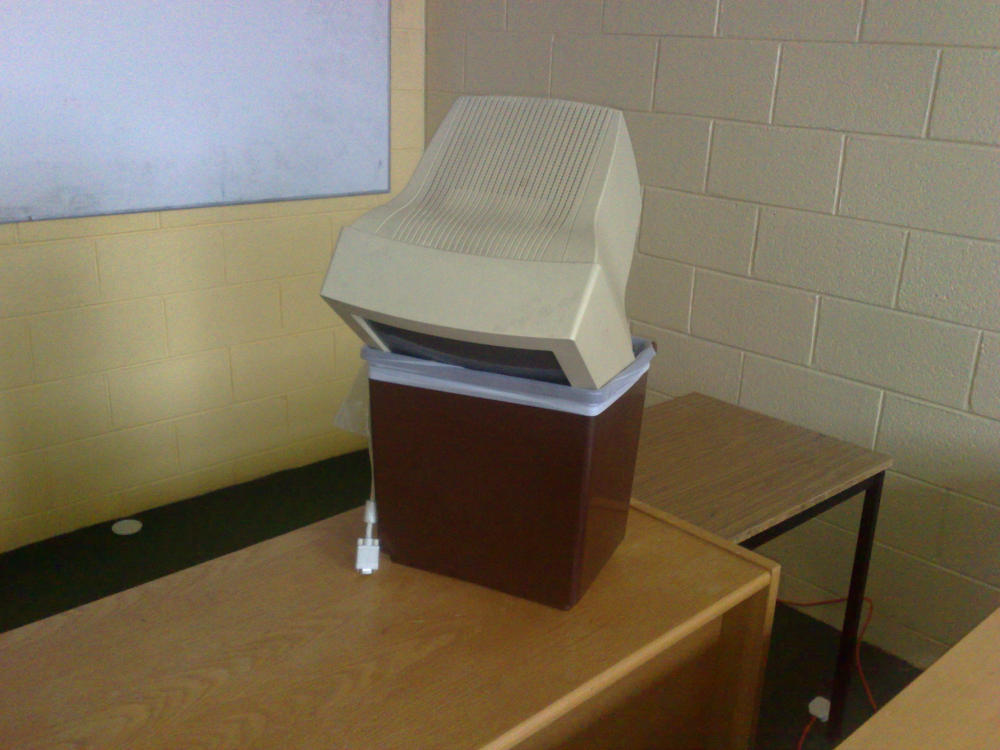 See the last of those old, hard-to-get-rid-of computers, television sets and household appliances.
JVS Environmental operates a permanent electronics recycling facility in Ellsworth – just 24 minutes from Washington, PA. Electronics can be dropped off for recycling on the 2nd and 4th Tuesday afternoon of each month. They'll take your old computer monitors – both CRTs and LCDs, towers, mice, keyboards, speakers, notebook computers, and printers. Bring your nonworking televisions – the CRTs and the LCDs – there's no limit. Load up your old refrigerator or freezer. Gather up fluorescent tubes and CFL bulbs. They accept most household appliances, but not vacuum cleaners, carpet scrubbers, smoke detectors or carbon monoxide detectors.
Most items will be collected for free of charge. Damaged or dismantled television sets require a $50 hazardous handling fee. Fluorescent tubes and fluorescent light bulbs call for a charge of $2 per bulb. There's a Freon removal fee of $20 per Freon appliance. Cash only is accepted.
"Donating or recycling consumer electronics conserves our valuable resources and avoids air and water pollution, as well as greenhouse gas emissions that are caused by manufacturing pure earthen materials," JVS Environmental wrote on their website. They are an electronic disposal service that is based in Friedens, Somerset County, PA. They operate in six states and Washington, D.C.
Formerly, Washington County operated a monthly electronics collection program at the Washington County Fairgrounds and the Washington Mall. The Washington County Planning Commission offers further information on recycling in the county, including alternative disposal sites.
During the coronavirus pandemic of 2020, social distancing measuring were put in place at the JVS Environmental facility, including asking people to unload their own materials. Staff assisted disabled and elderly participants.
The JVS Environmental facility is located at 1 American Way in Ellsworth, PA, behind the Ellsworth Post Office and just off Almond Road.
This article was published in