WHS Washington Hospital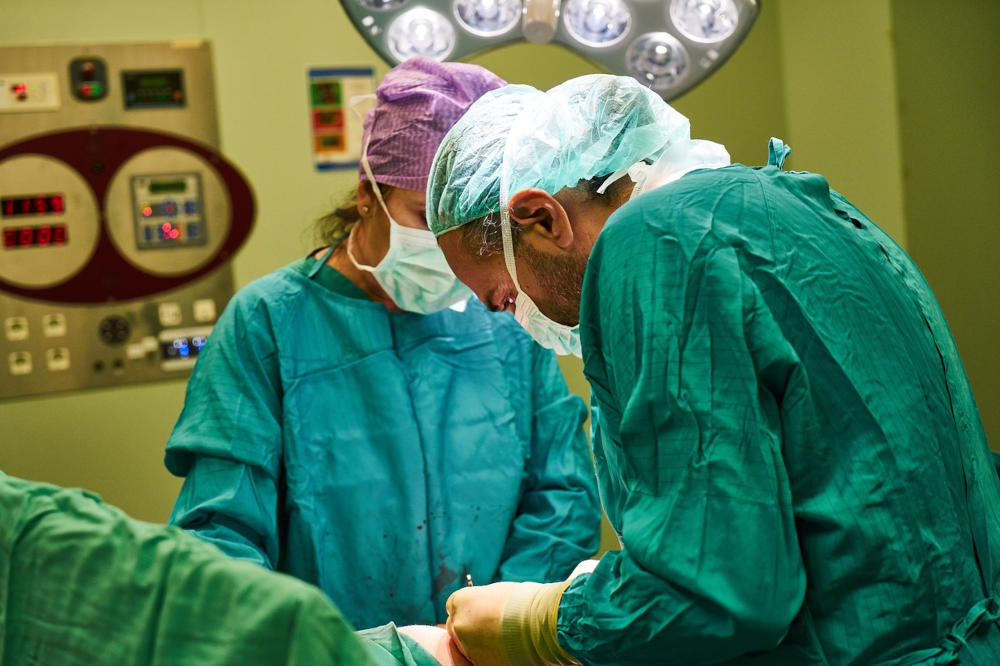 Washington Hospital is a nonprofit community hospital that provides health care to patients in the Washington, PA area. The hospital has a busy emergency room, does a lot of diagnostic testing of patients and performs many surgeries, including heart procedures.
Several hundred primary care and specialty physicians at Washington Hospital treat heart disease, heal injuries to bones, joints, ligaments or tendons, help with conditions of the nervous systems, see to women's health and provide cancer care. They do rehabilitation and other therapy. The hospital delivers a thousand babies a year.
Washington Hospital sees about 1,000 people a week in their Emergency Department. Health care workers ask a lot of questions and perform tests to understand the nature of the emergencies. They sort people as they arrive in the emergency room based on who appears to be critically ill or injured, and needs to be treated at once by their board-certified physicians, physician assistants or specialists. Their emergency room "is one of the busiest emergency departments in southwestern Pennsylvania. We provide emergency medical care 24 hours a day, seven days a week to more than 52,000 patients each year," the hospital wrote on their website.
Nonprofit hospitals are the most common type of hospitals in the U.S. Any earnings have to be reinvested back in the hospital and its services – not paid out as dividends to shareholders, which is how for-profit companies work. Nonprofit hospitals don't pay taxes, instead benefiting their communities by providing health care and health-related services that for-profit companies may not offer.
Hundreds of volunteers help Washington Hospital run smoothly, allowing doctors, nurses and other healthcare workers to provide health care. Volunteers do things that don't require specialized medical training. In the past, volunteers at hospitals across America wore uniforms with red and white stripes, leading to volunteers being referred to as "candy stripers". Known as the Washington Hospital Auxiliary, they also help raise funds for patient services, programs and equipment.
Freedom Transit provides transportation to and from the hospital through its Local A route and its shared-ride services.
The Washington Health System Foundation raises charitable contributions for programs that depend on donations for the hospital to operate them. Children's Therapy works with hundreds of children with developmental issues, childhood diseases or other disorders. Teen Outreach teaches sexuality education classes, intervenes on behalf of at-risk children, and mentors pregnant and parenting teens.
The hospital participates in the American Heart Association (AHA) Heart Walk, which raises money to prevent deaths from heart disease and stroke. During the coronavirus pandemic in 2020, the Heart Walk became a virtual event that involved downloading an app and registering to walk virtually to help the hospital raise money in the Heart Walk Steps Challenge. 2020 Virtual Walk T-Shirts were available for purchase with proceeds benefiting the AHA.
The hospital made adjustments throughout the facility during the pandemic. Rigorous infection-prevention protocols were reviewed. Patients had to wear masks. Visitation was limited. Staff wore appropriate Personal Protective Equipment (PPE) – medical gloves, gowns and N95 respirators. PPE was a crucial way to keep healthcare workers safe. Federal government regulations ensured the effectiveness of PPE worn in a medical setting.
Washington Hospital is part Washington Health System (WHS), which employs 2,300 medical professionals who provide health care services at Washington Hospital and 40 off-site locations. Washington Hospital was founded in 1897. It is located at 155 Wilson Avenue, Washington, PA 15301.
This article was published in