Washington County Fair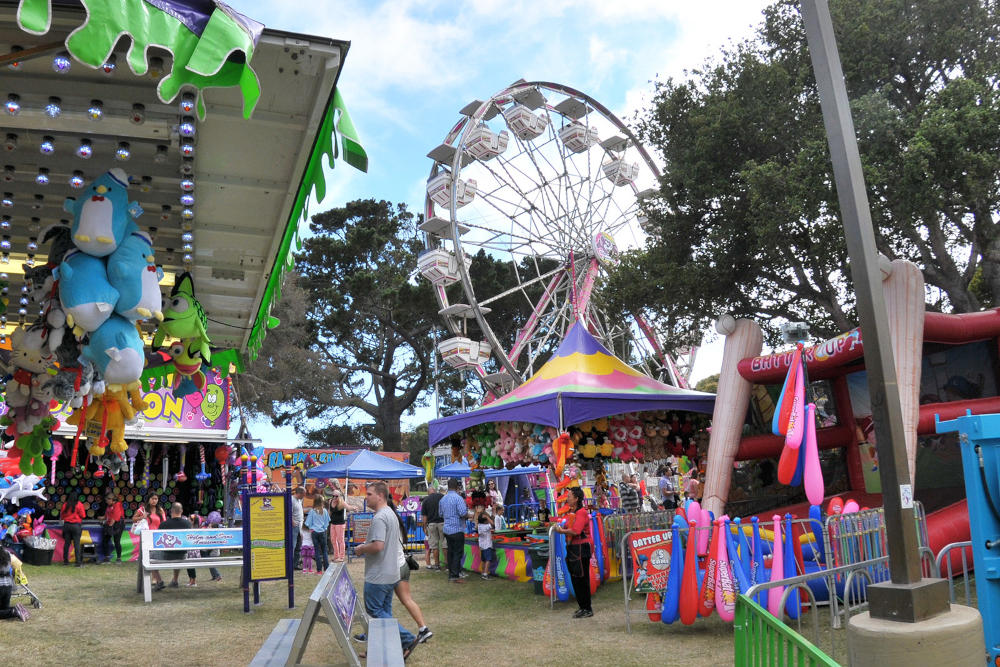 The Washington County Fair is the oldest agricultural fair in Pennsylvania, dating back 222 years. Each August an estimated 50,000 people attend.
After taking a break in 2020 during the pandemic, the 2021 Washington County Fair is set for August 14 to 21, 2021. The theme is Making Memories One Fair at a Time.
The fair features more than 2,600 agricultural exhibits with barns full of nearly 2,000 animals, youth and craft exhibits, and homemade baked goods. Other attractions at this year's fair include:
Auctions and competitions for the farm animals people bring to the fair
A food area
A popular midway with games and carnival rides
Circus performances every day – twice most days
Traditonal country, country rock, acoustic, country/southern rock, southern/classic rock, or classic rock & blues every evening for seven straight nights
Events with engines every day – tractor pulls, pro stock tractors/hot semis, a demolition derby for school buses and cars, motorcross, street stock trucks and mud bogging
A petting zoo
The Washington County Fair runs for eight days.
The primary mission of the fair is to promote and advance the interest of agriculture, horticulture, homemaking subjects, arts and sciences, 4-H Clubs and FFA organizations and activities, according the Washington County Fair.
Hundreds of public agricultural fairs across the U.S. every summer exhibit the equipment, animals, sports and recreation associated with agriculture and animal husbandry. The fairs range from small shows lasting a couple days to large events that run two weeks, combining a county fair with an amusement park, live entertainment and fireworks. The larger ones may also include a judged livestock show, trade fair, competitions and entertainment.
The Pennsylvania Trolley Museum offers a Park'N'Ride to the Washington County Fair. Visitors can park at Eaton, 2800 North Main Street, Washington, or the museum at 1 Museum Road, across from the fairgrounds. The cost is $3 per person. Children under 3 are free. Admittance to the fair or museum is extra. Trolleys depart every 15 minutes. Tickets are good for multiple trips the day of purchase.
The Washington County Fair was canceled in 2020 due to the coronavirus. They kept the Junior Livestock Market Competition in place. They worked with the county, their sponsors and other stakeholders to help them get though the financial hardship caused by the pandemic.
The street address of the Washington County Fairgrounds is 2151 North Main Street, Washington, PA 15301. It is located in Chartiers Township.
This article was published in