Washington County Airport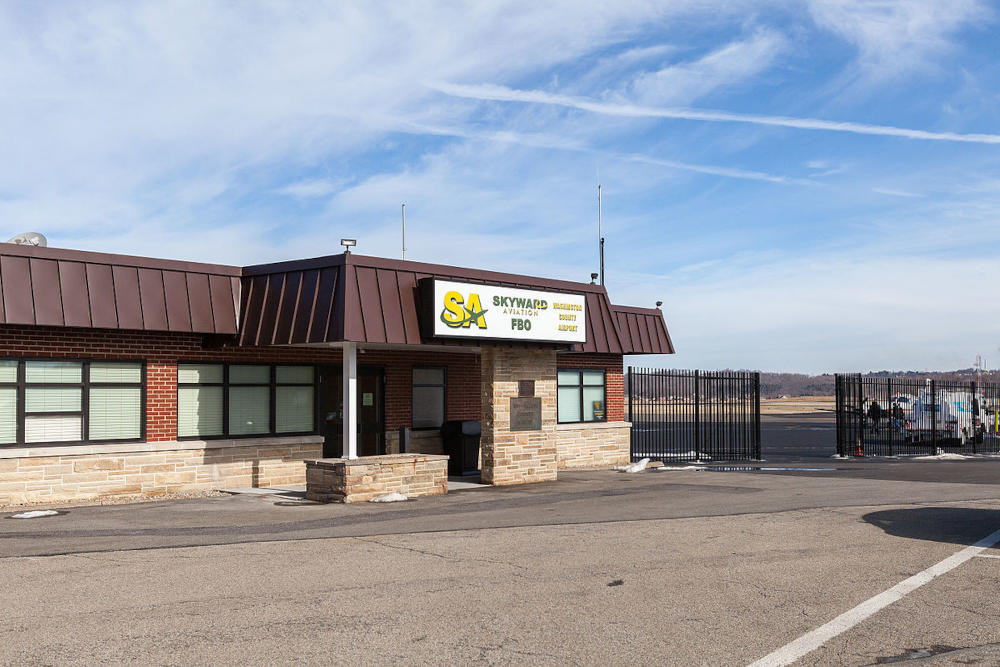 Take an air taxi from Washington County Airport, a municipal airport for Washington, PA. It has one runway that's just short of a mile long, the right lighting for night operations, an automated weather system and instrument landing system to land in any weather, and no air traffic control tower.
An air taxi is a small commercial aircraft that makes short flights on demand—like a ground taxi, except through the air. They can be referred to as charters. Air taxis are trendy. Uber is preparing to enter the field, according to The Verge. People can book air taxis to travel from Washington, PA to other cities with community airports. Linear Air and SimpleCharters operate private charter services out of Washington County Airport.
The local facility has three dozen airplane storage hangars, called T-hangars, and is home to nearly 100 single-engine and multi-engine planes, jets and helicopters. It can accommodate all types of corporate aircraft any time of year. Several corporations use the facility. Groundwork has been laid for expansion in the future to provide additional space for corporate aircraft. As it stands, the facility sees 100 operations a day, mostly local aviation. About thirty people work there.
In 2021, Skyward Aviation and other companies loccated at the airport invited people to see the facility and ride an airplane at FlightFest 2021.
The airport is a relief airport for Pittsburgh International Airport. Relief airports like Washington County Airport handle aircraft with lower capacity and slower speeds that could otherwise clog international airports. In that model, the larger airport is freed up to handle more flights from larger craft, processing more passenger traffic more efficiently. Air traffic is improved over a wide area.
In recent years, airfield pavements were rehabilitated and runway markings were repainted. A flight planning room, pilots lounge and other amenities were added to the terminal. The 400-acre facility grew as the county bought land with an eye to other renovations—like making the runway longer so planes could achieve altitude faster. The goal is for the airport to become a premier general aviation facility.
The New Washington County Airport will create an environment with exceptional facilities and outstanding service including runways, taxi-ways, air navigation equipment, infrastructure, aircraft storage, and aircraft maintenance
The airport is home to the Washington Flyers Club, which is a social organization for pilots and unlicensed aviation enthusiasts. The club gets people interested in aviation, promotes aviation safety and teaches the history of aviation in a social setting.
In the late 1940s, the airport was renamed the DeLloyd Thompson Memorial Field to commemorate the area's pioneer aviator, DeLloyd Thompson.
Washington County Airport is an economic generator for the county. It is owned by Washington County and operated by the Washington County Redevelopment Authority. It is located in South Franklin Township, about five miles southwest of downtown Washington. The street address is 205 Airport Road, Washington, PA 15301.
This article was published in