Washington Area Humane Society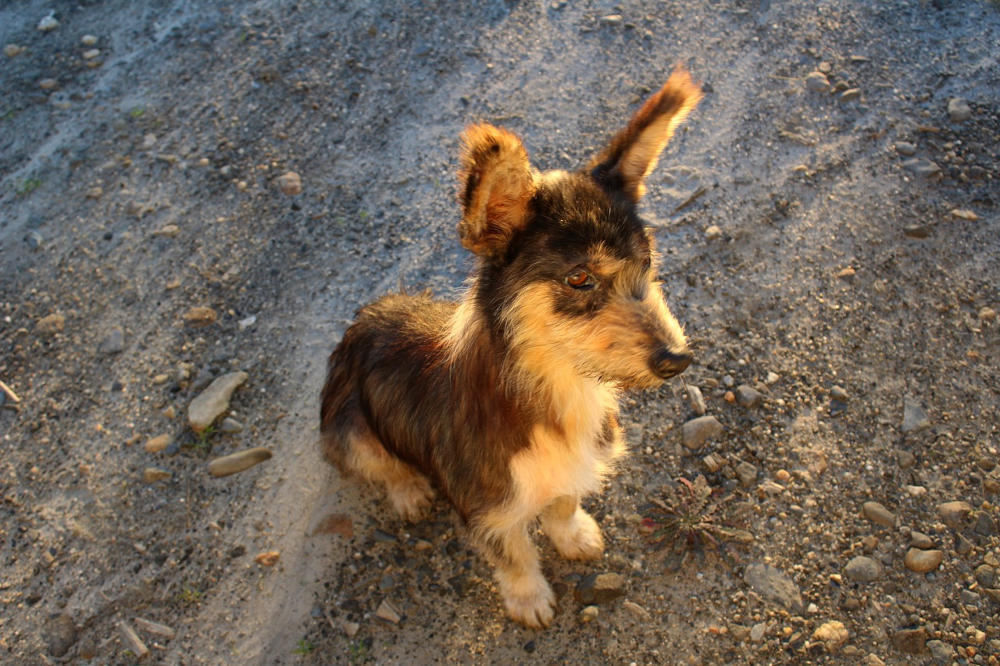 Around 1,000 people in Washington County open their homes each year to dogs and cats they adopt from the Washington Area Humane Society (WAHS), a no-kill animal shelter located in Eighty Four – just ten minutes from Washington, PA.
"My experience with this place was an absolute 100% positive experience," one reviewer posted to Yelp. The dog they adopted "was being held for someone who didn't show, and they let me take a walk with her. We were both kinda awkward and nervous. She seemed a little bit happy yet scared."
Companion animals adopted from WAHS already have their vaccinations, are spayed or neutered, come with microchips, and have flea and tick treatments. Microchips make it easier to return lost pets to their humans. Adoptions fees are set to be reasonable. Veterans may adopt for free.
The Washington Area Humane Society provides affordable veterinary outpatient services. Their walk-in clinics offer vaccinations, microchipping, flea & tick treatments, Lyme testing, and de-worming for people who can't afford customary veterinarian prices.
WAHS employs an officer who works with local law enforcement and dog wardens to investigate animal cruelty and abuse incidents. Each year, they investigate several hundred animal abuse cases.
The Washington Area Humane Society operates a pet food bank for people with pets who are struggling financially and are unable to provide food for their pets.
In the no-kill movement, "no animal is ever killed for any reason other than to alleviate the animal's suffering or because the animal is so vicious as to be uncontrollable; animals are not killed because there isn't enough space at the shelter, because the animal is sick, handicapped, or unattractive, or if it has correctable behavioral problems," according to the Encyclopedia Britannica. Emphasis was added.
When a no-kill shelter is full, they're full. With a capacity for 120 dogs and cats, the WAHS shelter has to deny entry to orphaned or abused animals they don't have the resources to shelter, place in a home or transfer to another shelter. Just about all the animals at the Washington Area Humane Society are from Washington County.
During the coronavirus pandemic in 2020, shelters and rescues were allowed by the PA Department of Agriculture to adopt out pets even during Stay at Home orders. WAHS required people to have appointments to see adoptable animals. People over ten years old were required to wear face masks. The Department of Agriculture freed up Personal Protective Equipment (PPE) for healthcare workers who work with humans by suspending the state law that requires shelters to spay or neuter dogs and cats prior to adoption. Shelters were required to follow up with adopters after the pandemic passed to make sure the animals were neutered or spayed after being adopted.
The Washington Area Humane Society is supported by contributions of supplies and money donations. They operate several fundraisers through the year – Farm to Table, Jingle Paws Bingo and, starting in 2020, Woofstock. Woofstock was intended to be a Pet Party in the Park in the summer. The pandemic changed Woofstock to an online event in October with prizes. People were encouraged to visit local pet vendors, buy Retriever Raffle tickets, dress up their pets and take pictures or videos of them, and look through pictures of dogs and cats who are available to be adopted.
WAHS opened a new, multi-million-dollar facility in 2018 to replace their problematic older building. The new structure provided more comfortable quarters for dogs and cats, including a larger outside play area and better ventilation inside. It allowed WAHS to offer a better quality of care to the animals. It included a wellness clinic and a modern examination room, surgery prep and post-operative areas.
The Washington Area Humane Society is a 501(c)(3) organization organized for the prevention of cruelty to animals. It was incorporated in 1906. WAHS is located at 1527 Route 136, Eighty Four, PA 15330.
This article was published in