Washington Antiques Fair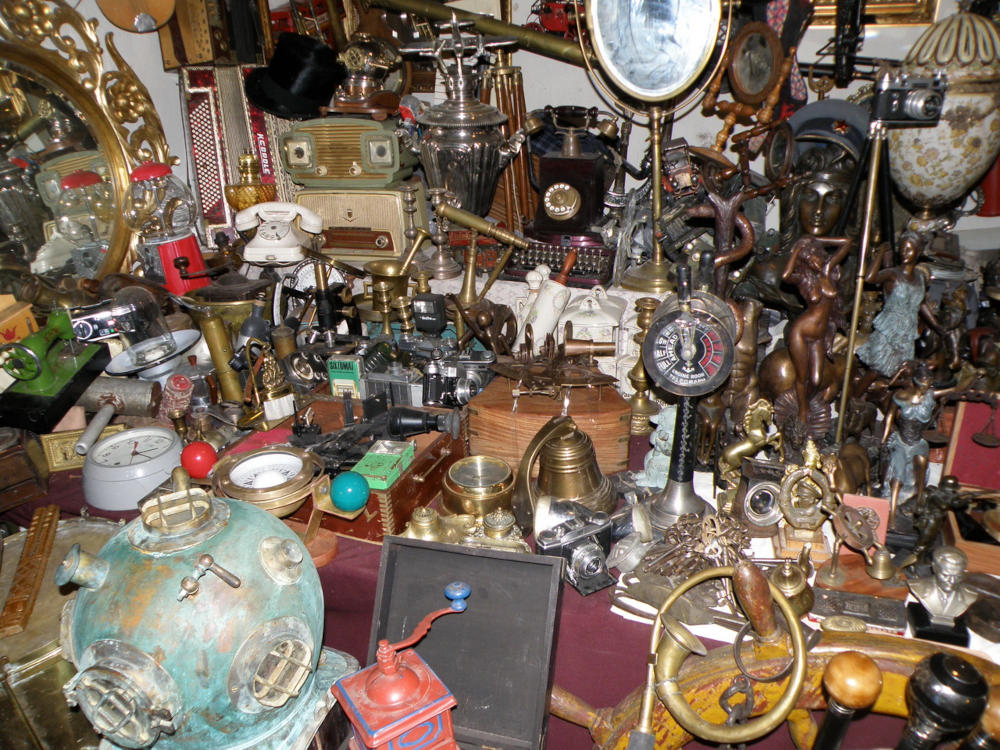 Thousands of people hunt through the tables seeking treasure at the Washington Antiques Fair, an outdoor event held on the last Sunday of the month from April through October at Wild Things Park in Washington, PA.
Hundreds of exhibitors sell antique and collectible clothing, decor, furniture, jewelry, including estate jewelry, and toys. Collectibles like comics, TV and movie memorabilia are sold. It's open from 8:00 AM until 2:00 PM. Admission is $3.00. Children 12 years old and younger are admitted free. Pets aren't allowed. Parking is free, it's paved and there's plenty of it. Food vendors are also set up.
The antiques fair makes early passes available for buyers to beat the crowds and see what's on the market before they're snapped up. The goal of the fair is to have at least 10 vendors by 6:00 AM.
Dealers are welcome to set up in the parking lot for $60 until spaces are filled. Spaces are big enough to hold a vehicle and have room to sell antiques and collectibles, which are all that's allowed. Vendors set up between 6:00 AM and 8:00 AM. They bring their own tables and chairs. They're not allowed to pack early. They're required to clean their trash before they leave.
During the coronavirus pandemic of 2020, the Washington, PA antiques fair canceled every monthly event. Their 2021 schedule, posted on their website, was to hold an antiques and collectibles fair on the last Sunday of each month from April through October.
Rarely is a fair canceled by weather. When a cancellation happens, it is posted to their Facebook page around 6:00 AM the morning of the fair.
The Washington Antiques Fair used to be the Antiques Fair at the Meadows. It is operated by Old Show Antiques, McMurray, PA.
The Washington Antiques Fair is held the last Sunday of the month from April through October at Wild Things Park, 1 Washington Federal Way, Washington, PA 15301 (off Interstate 70).
This article was published in