Vernon C. Neal Sportsplex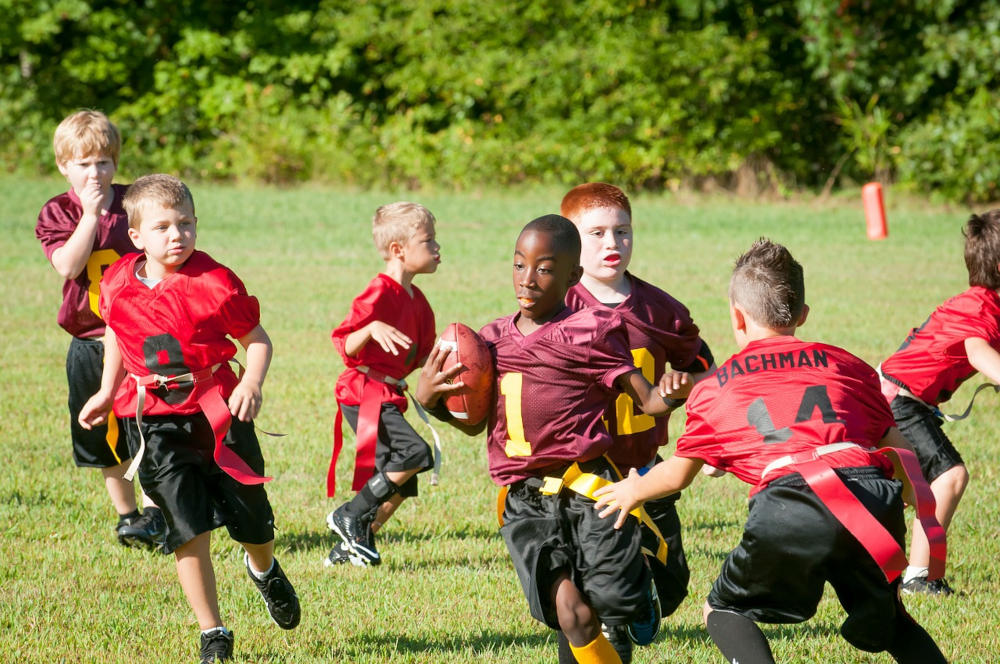 The Vernon C. Neal Sportsplex is a versatile recreational facility in Washington, PA, that offers youth and adult sports programs. The VCN Sportsplex operates year-round to provide character development through team effort for more than 1,000 players.
In the fall and winter, youth soccer, and flag football for youths and adults, is played on synthetic turf. During the spring, a hard plastic floor covers the artificial grass at the sportsplex so that basketball, inline hockey and volleyball can be played.
Flag football rules are similar to tackle football, except the defense removes a flag or flag belt from the ball carrier. Contact is not permitted between players. At the VCN Sportsplex, it is a way to introduce football to children without the contact of other football activities, although it is played by youths and adults, males and females, from January to April.
Inline hockey leagues operate from May until September, drawing an increasing number of players from all over western PA. Inline hockey has mostly adult participants.
The VCN Sportsplex offers two sessions of indoor soccer for boys and girls. Soccer Shots has classes to introduce younger children to soccer. (Older children play at The Brownson House in their league for children 6 to 10-year-olds.) Soccer rentals make up a significant of amount of facility usage. Teams use the facility as a training center.
Volleyball is played in June for junior varsity and varsity high school girls.
During the coronavirus pandemic in 2020, programs at the VCN Sportsplex were canceled. It reopened for normal activities following state and local health mandates. Spectators were not allowed, as a way of limiting the risk of spreading COVID-19.
The VCN Sportsplex was built by the Brownson House, the City of Washington and the Vernon C. Neal Foundation. It opened in 2004. It is supported financially by membership fees, admission fees, and the Cash Bash and Golf Outing. During the pandemic, the golf outing was canceled.
The facility was renovated with a new playing surface and upgraded lighting in 2017.
The Vernon C. Neal Sportsplex is located in Washington Park at 200 Dunn Avenue, Washington, PA 15301.
This article was published in