The Pavilion at Star Lake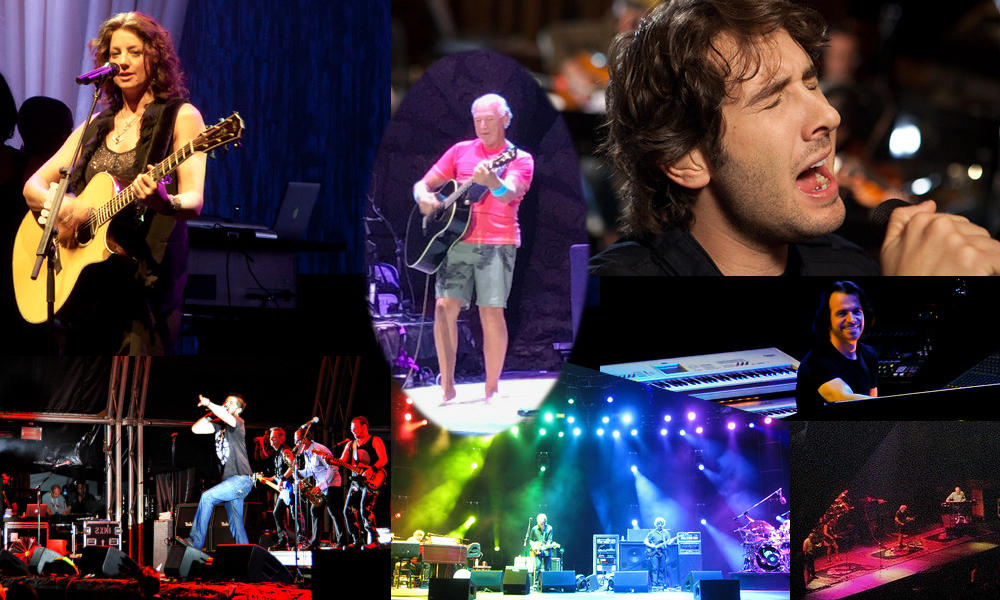 The Pavilion at Star Lake is an outdoor entertainment amphitheater near Burgettstown in northern Washington County. It is 35 minutes north of Washington, PA.
23,000 fans can crowd the facility to see their favorite bands, singers, comedians or other performers. The open air pavilion holds 7,100 reserved seats. Up to 16,000 people can sit on the lawn area or rent a lawn chair. The lawn is general admission.
Maroon 5, KISS, Dave Matthews Band, the Doobie Brothers and the Jonas Brothers are among bands scheduled during the rest of 2021.
Billy Joel was the first big-name performer to appear at Star Lake. Jimmy Buffett and his Coral Reefer Band have performed there almost every year. Phish appeared seven times. The Grateful Dead, John Groban, Metallica, INXS, Yanni and Lynyrd Skynyrd have performed at Star Lake.
Lynyrd Skynyrd and Phish released live albums that were recorded at Star Lake.
A number of music festivals have come to Star Lake over the past three decades:
Crüe Fest, the Loudest Show on Earth in 2008
Family Values Tour, Korn's rock and hip hop tour
Farm Aid, a benefit concert for farmers
Lilith Fair, a traveling music festival founded by Sarah McLachlan and others in the late 1990s
Lollapalooza, which was a touring music festival alternative rock, electronic music, heavy metal, hip hop and punk rock bands
Mayhem Festival, which was heavy metal bands touring the U.S.
Ozzfest, another music festival tour with performances by heavy metal and hard rock groups
Parking is free at the Pavilion at Star Lake. Lots open 2 hours before gate time. People can park more conveniently for a fee.
Fans can bring their own food in a clear, 1-gallon bag like a Ziploc and up to a 20-ounce container for water. It has to be a factory sealed water bottle or an empty one.
Concessions are available for burgers, dogs, nachos and other event-type food. Drinks for sale include water, Pepsi products, Red Bull and alcoholic beverages.
Small non-professional personal cameras are permitted – camera phones, disposable cameras and small digital cameras.
The Pavilion at Star Lake opened in 1990. The facility has sold naming right to a handful of companies since then. It has been known as:
Coca-Cola Star Lake Amphitheater
Post-Gazette Pavilion
First Niagara Pavilion
KeyBank Pavilion
S&T Bank Music Park
The Pavilion at Star Lake is owned and operated by Live Nation, a large international corporation that promotes concerts, manages ticket sales, owns and operates performance venues, and manages artist careers.
During the coronavirus pandemic of 2020/2021, the facility disinfected high-touch areas before shows, allowed only clear plastic, vinyl or PVC tote bags and small clutch bags to reduce staff contact with guest belongings, recommended that fans who haven't been vaccinated wear face masks, moved to mobile ticketing that depends on the Live Nation App, and shifted to cashless payments for purchases at the facility.
To reach The Pavilion at Star Lake from Washington, follow North Main Street for a little over three miles, turn left onto Oak Grove Road, then right onto State Route 18 north. Follow Route 18 for about a half hour, turning left onto Star Lake Lane.
This article was published in