Explore The Panhandle Trail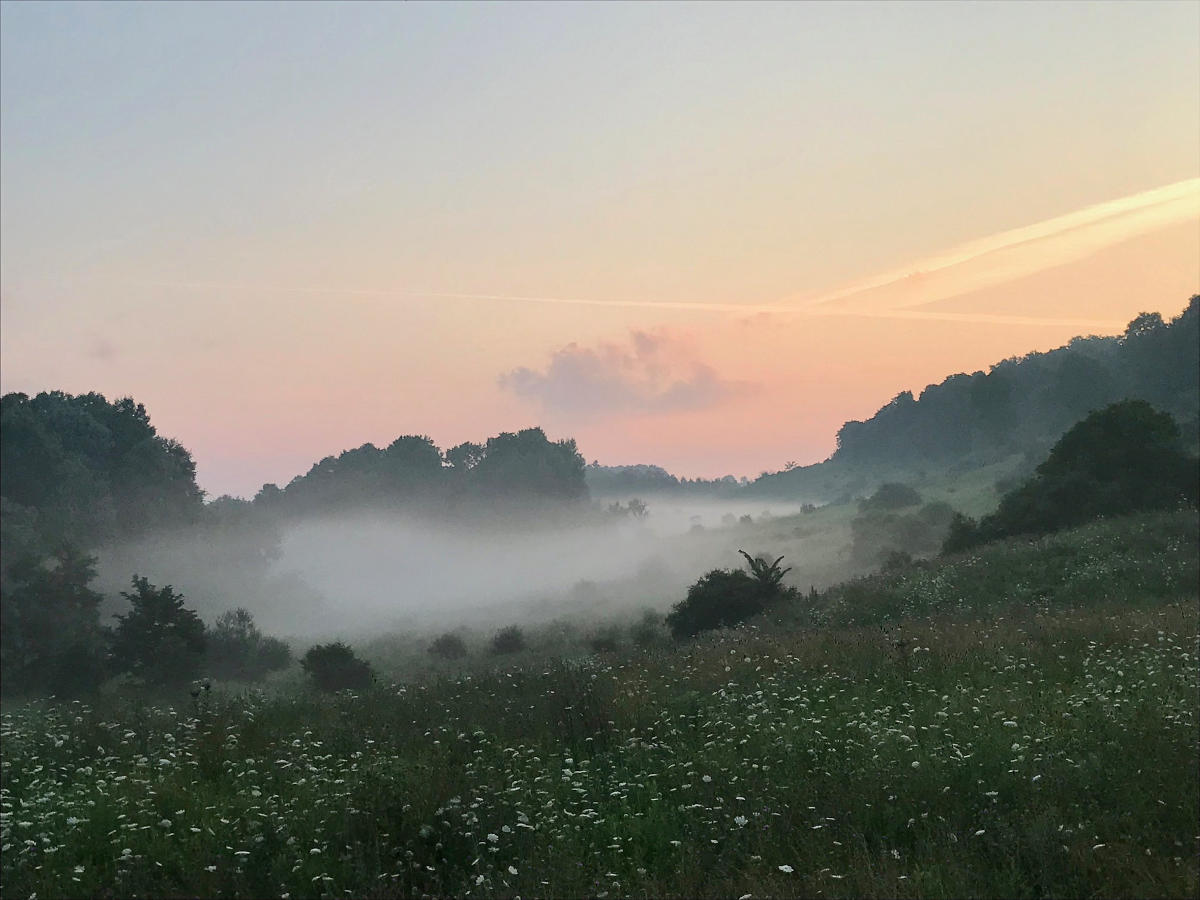 A leisurely walk. A run. Day hike. Bike ride. Horse ride. Cross country skiing. The Panhandle Trail in northern Washington County is an enjoyable trail that's not too steep.
Rolling hills, rocky hillsides, animals, creeks, bridge crossings and many trees can be seen while using the Panhandle Trail. In the spring, shrubs flower and wildflowers blossom, especially at access points. In the fall, the leaves change color. Endless opportunities for taking photos present themselves along the trail.
There's no motorized vehicles to get in the way of the beauty of nature.
The Panhandle Trail begins in Allegheny County at Walkers Mill in Collier Township, enters Washington County at McDonald, and covers 16 to 18 miles here before continuing into West Virginia, where it ends near Weirton. Along the way, the trail roughly parallels Robinson Run and Harmon Creek.
Still one of my favorite trails in the area

Posted to Yelp by Troy B, Bridgeville
The trail is fairly easy to bike with "some rather long stretches of slight elevation gain", Discover The Burgh wrote. They note that the mild elevations are noticeable after a long ride. Starting at Oakdale, in Allegheny County, and biking to the WV border and back took them about fours.
The relatively flat trail also makes for a great walk or day hike. People can just follow the trail for about half the distance they can handle, then turn around and return to the access point where they got on the trail.
Trail Access
People enter Panhandle Trail at access points. Six access points exist in Washington County.
McDonald Trail Station has 18 parking spaces, a portable toilet and a welcome center that's open from 10:00 AM to 3:00 PM on weekends from April through October. It's under the 900-foot McDonald trestle. Go west from McDonald towards WV for a paved trail that makes for a safe, smooth ride for everyone. For a different walking or biking experience, travel east from McDonald on crushed limestone.
Enter the trail at Primrose in Mt Pleasant Township. There's parking, a portable restroom and map of the trail.
Get on the trail at Midway There's a restroom. Parking is available.
Access the trail at Bulger in Smith Township to go birding. People have reported nearly 100 species of birds. eBird designated the Midway/Bulger area a birding hotspot. There's parking and a restroom.
Use the Burgettstown access point for parking and a restroom. Find restaurants and stores near the trail entrance.
Park outside Burgettstown where the trail intersects Dinsmore Road in Smith Township.
Benches, picnic tables and portable restrooms can be found between the access points.
Geocaches have been hidden along the trail and nearby for adventurous people to find.
Volunteers work to keep trails clear. In Washington County, the Department of Parks and Recreation is in charge of the Panhandle Trail.
For more than 100 years, the Panhandle Railroad provided rail service from Pittsburgh through Washington County and the Northern Panhandle of WV, and points west – Cincinnati, Chicago and St Louis. After the route closed in the 1990s, it was converted from a rail to a trail as part of the nationwide Rails to Trails Program. A mile-long connector was built at McDonald to link the Panhandle Trail to the Montour Trail.
Panhandle Trail is a multi-use trail that's less than a half-hour drive (17 miles) from Washington. There are six access points in the county. It's a flat trail that people can enjoy for walking, hiking, biking, horse riding and cross country skiing.
This article was published in