Places To Walk In Washington County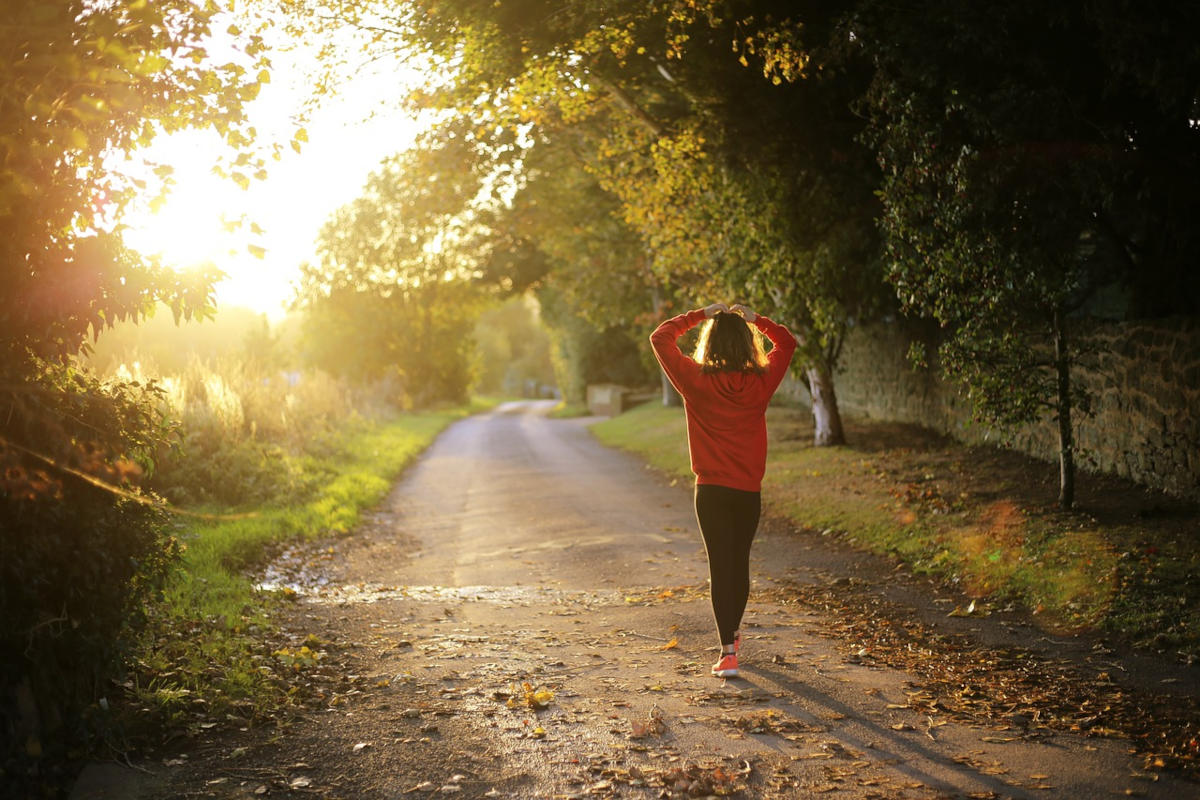 For many people, better health starts with walking regularly. Here are places to walk in Washington County, PA.
The Washington Park loop is a 2½ mile walking trail in a natural park setting. People also use it for hiking, trail running and nature trips. Dogs are allowed but have to be leashed. Benches are provided for people to rest.
There's a nice wooded/paved loop running throughout the park itself. It's pretty easy to find and fun to venture off the path

Posted to Yelp by Blaise P. of Canonsburg, PA
The North Franklin Township Park & Fitness Trail is more than a mile long. It's a walking and exercise trail used by people and their dogs.
Billy Bell Park in South Strabane Township offers a walking trail with exercise stations for people wanting to step up their exercise program.
North Strabane Township Park offers dog-friendly walking trails.
Canonsburg Town Park has walking paths filled with trees. People feel like they're way out in the woods, reviewer Susanrp from Fairfax, Virginia wrote at Tripadvisor.
Those nearby local parks are awesome for walking every day. The benefits of walking include maintaining weight, managing medical conditions, strengthening bones and muscles and even improving moods, according to the Mayo Clinic.
Regional Trails
Visiting larger regional walking paths as well can add variety to the health and wellness experience.
Mingo Creek County Park has paths set up for moderate activity, along with trails for nature hikes or bike riding. One path is only a mile and one-third long – most people can do that in under a half-hour. Another path runs the length of the park. People who live close to the park use it for regular exercise.
Cross Creek County Park, located about a half-hour drive from Washington, has a long trail that's great for walking. Trees add to the experience during the summer. Walking when the trees don't have so many leaves provides inspirational views of the lake.
McDonald, PA offers entrances to two regional trails: Montour Trail & Panhandle Trail.
Montour Trail was built as part of a national trend of converting abandoned railroads into trails that people can use. Montour Trail, which is paved with crushed limestone, connects Coraopolis to Clairton. Twenty-three miles of Montour Trail are in Washington County. There are quite a lot of places to access the trail – to walk the trail – in Washington County. At the McDonald access point, the Montour Trail and the Panhandle Trail intersect.
The Panhandle Trail starts in Allegheny County, travels 16 or 18 miles through Washington County and continues to Weirton, WV. Animals and birds are frequently seen along the trail. In the fall it's an awesome way to see leaves changing color. It is also used for hiking and biking.
Hillman State Park is a largely undeveloped state park near Burgettstown that offers nine trails for longer walks – hikes – with views of wildlife, wildflowers and even a lake on one trail.
Closing
Here's a bonus: Walk the Green River Trail in Greene County to view leftovers from the Mon Valley's industrial heyday.
For a more organized and social way to walk (or even run!), people can register for 5Ks scheduled through the year in Washington County.
From easy local paths to longer, more interesting and demanding regional trails, people in the Washington area can improve their health by walking regularly.
This article was published in and updated in