Pickleball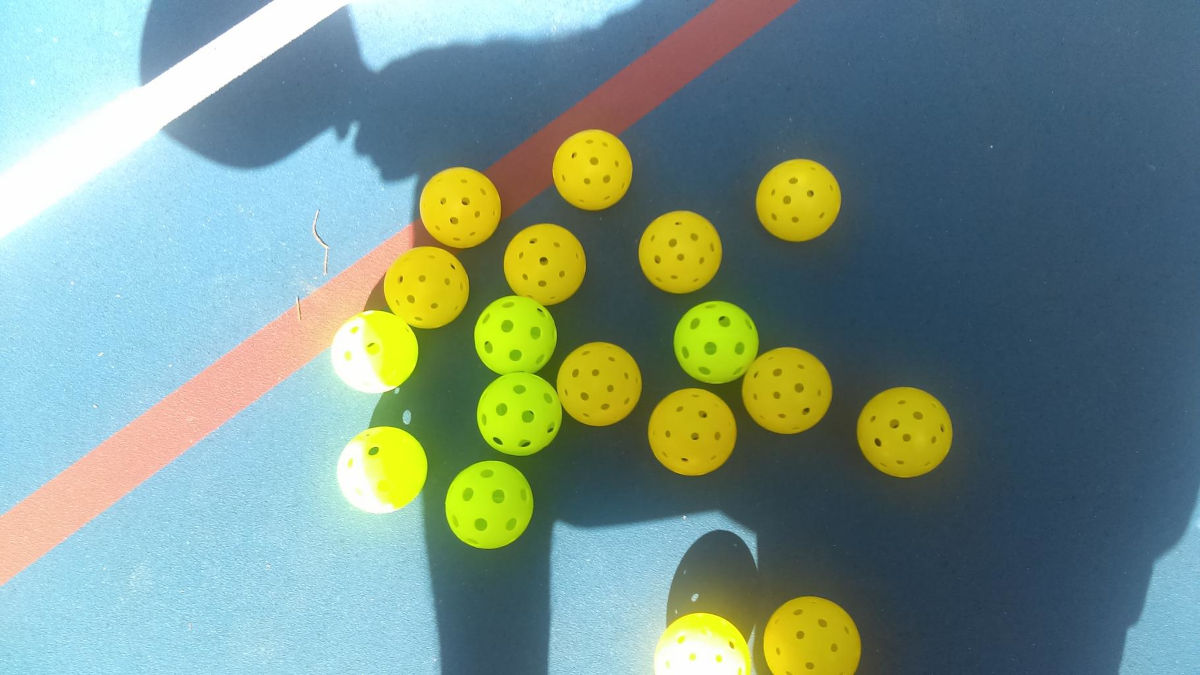 People play pickleball in the park in Washington, PA.
Pickleball is played on a court with the dimensions and layout of a badminton court. The net and rules are similar to tennis. Solid paddles, which could be made of wood or manufactured material, are used to hit a ball over the net. The ball has many round holes like a whiffleball. It's a fast paddleball game. It's affordable. It's often played on a modified tennis court, making it easy to set up at local parks.
The pickleball courts at Washington Park are behind the sports complex, next to the tennis courts. They've been used enough that Washington City Council is looking at having improvements made – like adding benches and lighting.
At first the pickleball courts were shut down during the coronavirus pandemic. When stay-at-home orders were lifted, people played with equipment that was wiped down.
The fast-growing sport of Pickleball was invented in Washington State in the 1960s when people wanted to play badminton but were unable to find a shuttlecock. Since then, it has spread around the world. In 2009, the first National Open was held in Arizona. Today, it is played in more than two dozen countries. The International Federation of Pickleball is the governing body for the sport.
New media appeared to cover the sport, including several YouTube channels, Pickleball Magazine and books dedicated to Pickleball.
Pickleball is easy to learn, which encourages new players, It is a "fast-paced, competitive game for experienced players," according to the USA Pickleball Association, which sanctions national Pickleball championships.
Locally, people drive from Pittsburgh's South Hills, Waynesburg and Wheeling, WV, to play pickleball at Washington Park.
This article was published in