Pickleball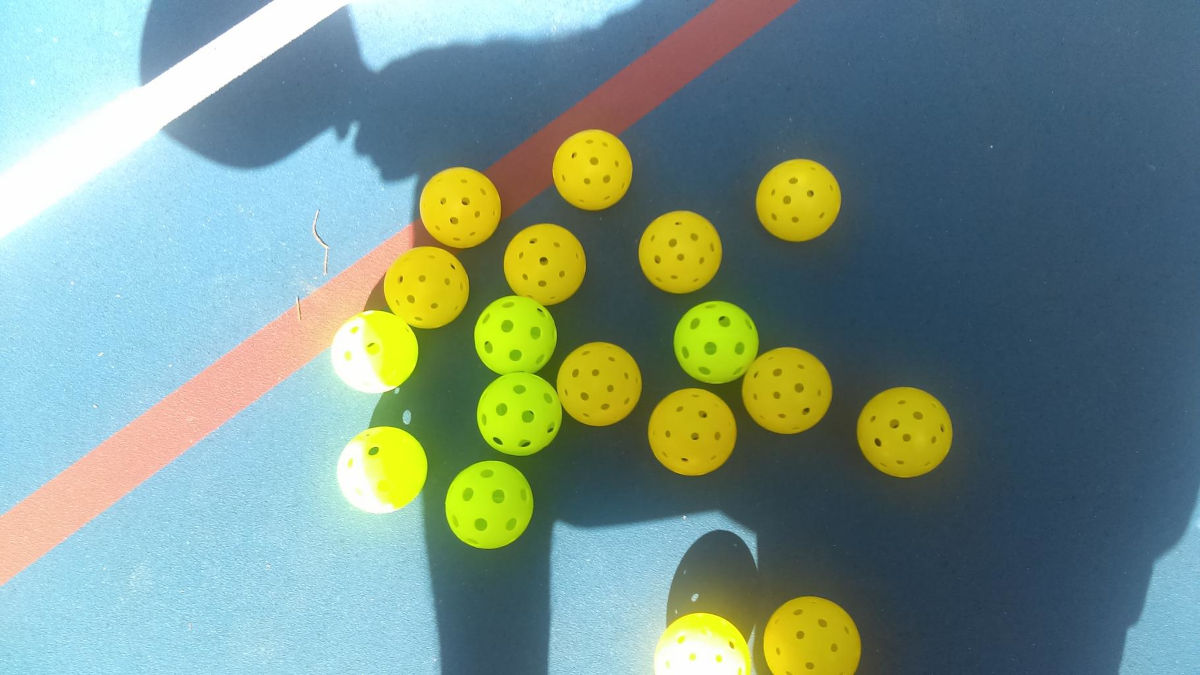 People play pickleball in the park in Washington, PA.
Pickleball is played on a court with the dimensions and layout of a badminton court. The net and rules are similar to tennis. Solid paddles, which could be made of wood or manufactured material, are used to hit a ball over the net. The ball has many round holes like a whiffleball. It's a fast paddleball game. It's affordable. It's often played on a modified tennis court, making it easy to set up at local parks.
The pickleball courts at Washington Park are behind the sports complex, next to the tennis courts. They've been used enough that Washington City Council is looking at having improvements made – like adding benches and lighting.
The fast-growing sport of Pickleball was invented in Washington State in the 1960s when people wanted to play badminton but were unable to find a shuttlecock. Since then, it has spread around the world. In 2009, the first National Open was held in Arizona. Today, it is played in more than two dozen countries. The International Federation of Pickleball is the governing body for the sport.
The popularity of the sport drew new YouTube channels, Pickleball Magazine, books, celebrity involvement and tournaments.
Two professional pickleball leagues — Professional Pickleball Association and Major League Pickleball – debuted in the U.S. In 2022, the leagues announced a merger. Months later, no paperwork had been signed to finalize the deal.
Ten states have approved professional pickleball for betting.
Some pickleball pros earn a six-figure annual income, although many don't make nearly that much and most people who play the sport do it for exercise or fun.
Articles about the sport's health benefits or how to warm up before playing are found online. People hurt themselves playing pickleball, leading to emergency room and outpatient visits, surgery, hospitalization and post-acute injury episodes. UBS estimates that Americans – many of them seniors – will spend between up to $500 million due to pickleball injuries in 2023, according to Forbes.
The game itself is noisy.
"It's like a machine gun with a never-ending barrel of ammunition tied to its gun"

Someone who lives near pickleball courts in New England, quoted by ABC News
Pickleball is easy to learn, which encourages new players, It is a "fast-paced, competitive game for experienced players," according to the USA Pickleball Association, which sanctions national Pickleball championships. It is played on courts that can be indoors or outdoors.
Locally, people drive from Pittsburgh's South Hills, Waynesburg and Wheeling, WV, to play pickleball at Washington Park.
This article was published in and updated in