Washington County Historical Society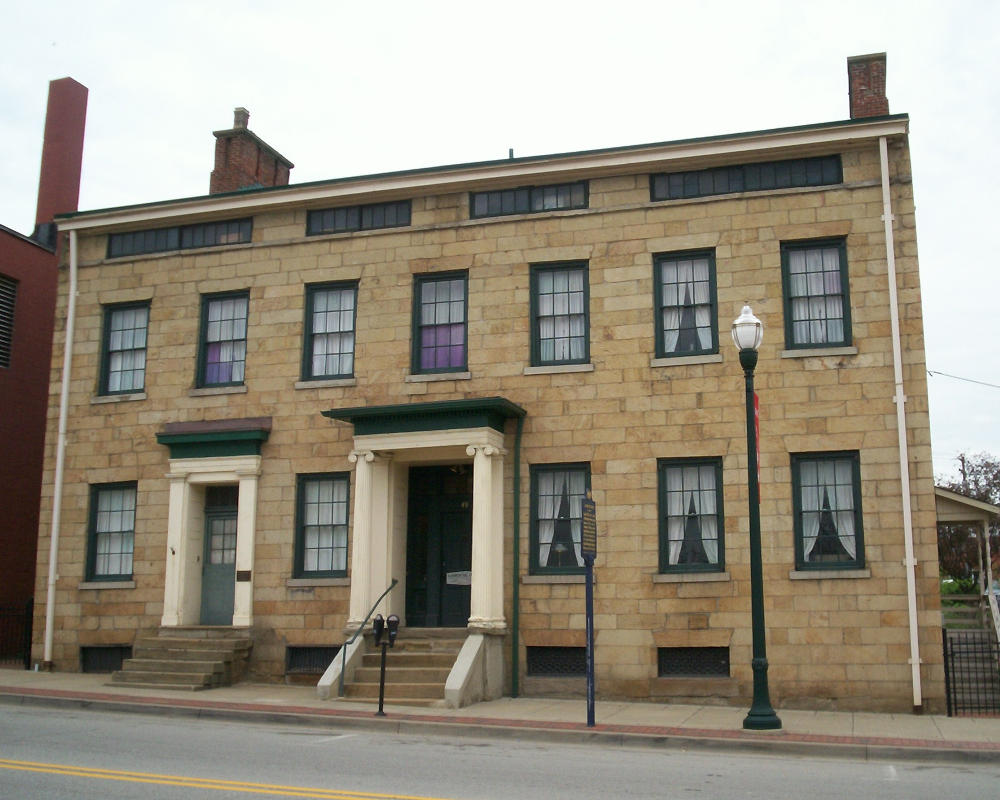 History made Washington, PA what it is. The Washington County Historical Society is an inspirational group of people who preserve and research local history, and teach people about it.
The Washington County Historical Society (WCHS) collects and preserves historical artifacts, photographs and personal stories. They operate the Francis J. LeMoyne House, the LeMoyne Crematory, the Norma K. Grimes Research Library and the Washington County Frontier History Center.
WCHS is headquartered at the Francis J. LeMoyne House, a stone house built over 200 years ago in downtown Washington. Dr. LeMoyne, a practicing physician, turned their home into a stop along the Underground Railroad. Dr. LeMoyne also helped found the Washington Female Seminary, donated to a college that become Washington And Jefferson College, started Citizens Library and founded a college in Tennessee to educate freed slaves. The LeMoyne House is a museum dedicated to Dr. LeMoyne's memory.
The Underground Railroad wasn't a railroad. It was people who ran secret routes and operated safe houses in the United States before the Civil War to help enslaved Black people escape to free states or other countries. People who guided the escaping slaves were called conductors. Their safe houses or hiding places, called stations or depots, were churches, schools and private homes like Dr. LeMoyne's. Pennsylvania was a common route to freedom.
We are not makers of history. We are made by history.

Martin Luther King, Jr.
WCHS bills the LeMoyne House as Pennsylvania's first national historic landmark of the Underground Railroad, adding, "Only a few other such sites exist in the entire United States."
During the coronavirus pandemic of 2020, walk-in tours were put on hiatus. All tours and research were scheduled by appointment only with safe practices put into place.
At a time when cremation was not a popular alternative to burial, Dr. LeMoyne determined that contaminated runoff from burial sites was making living people sick. The conclusion was that cremation would stop the sickness. After being turned down by the public cemetery, Dr. LeMoyne built one of the first crematories in the U.S. The last cremation was handled there early in the 20th century. The WCHS administers the LeMoyne Crematory, a brick building with a reception room and a furnace room. It is open for tours several times a year.
For people whose family has lived in the area for generations, the Norma K. Grimes Research Library might help fill out their family tree. Genealogical research can be conducted in the many public records in their library. They even offer a do-it-yourself starter kit for only $10.
Located in Washington Park, the Washington County Frontier History Center helps people understand life in Western Pennsylvania in the 18th century. The center includes the Washington Park Log Cabin, a stockade, blockhouse, cabins and a blacksmiths shop. WCHS continues to build out the site.
The Washington County Historical Society is located at 49 East Maiden Street, Washington, PA 15301.
This article was published in