Trinity Area School District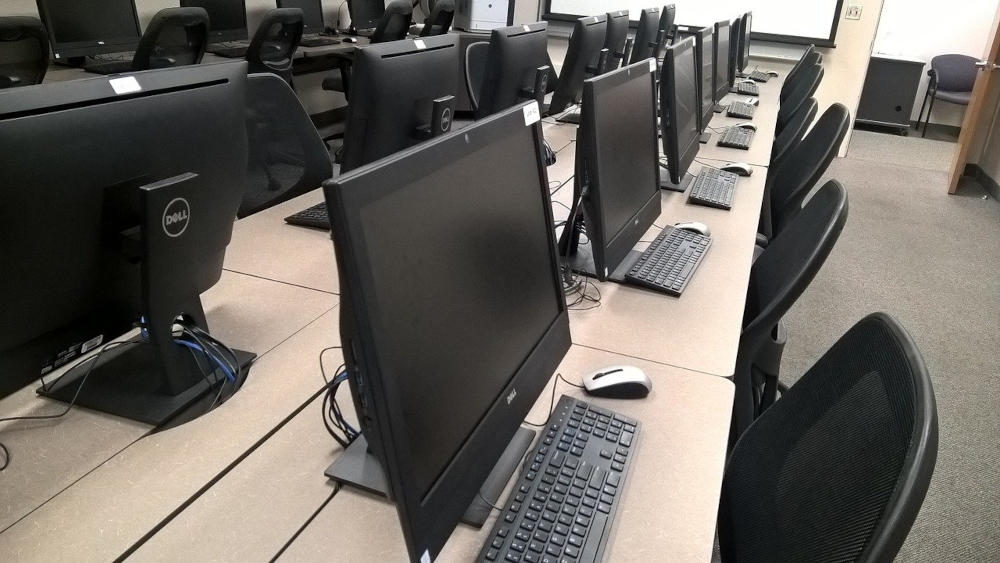 About 3,200 students attend Trinity Area School District in Washington County, PA. The district's enrollment draws from a range of communities, from rural to suburban and farming to upper middle class. The median household income of families in the school district is $59,431, which is close to Pennsylvania's median family income of $61,744.
Students test in the top 20% of public schools in the state, with average math proficiency scores of 58% and average reading proficiency scores of 74%. About one in six district students receive special education services. Many have a specific learning disability. The district has a program to identify and help students who have barriers to learning.
The school district offers a favorable student-teacher ratio of 13:1.
Children in the Trinity Area School District attend kindergarten through fifth grade at one of four elementary schools: Trinity North Elementary, Trinity East Elementary, Trinity South Elementary or Trinity West Elementary. The curriculum covers English and math, science and social studies, art and music, using computers, library and gym. The district's gifted track starts in elementary school.
Trinity Middle School covers sixth through eighth grade. The curriculum builds on the elementary school courses, adding foreign languages and science. Students can play in the band or orchestra, sing in the chorus, or study music theory. Their Music Department has been consistently recognized as one of the best for music education.
The middle school campus includes the high school football stadium, which is used for boys and girls lacrosse, boys and girls soccer, track and field, and marching band, and the swimming pool used by the district's swim teams. The middle school building itself was built in the shape of the capital letter M.
About 1,000 high school students attend Trinity High School from ninth through 12th grade. The curriculum improves on the foundation laid in elementary and middle schools, covering the basics with math, English, science, social studies, business and industrial technology, foreign languages, art, music, gym and JROTC. Short for Junior Reserve Officers' Training Corps, JROTC is sponsored by the U.S. Armed Forces to teach leadership and citizenship. Military recruitment is not part of the program. Instructors may be active or retired military personnel.
The high school offers honors courses and Advanced Placement (AP) courses. AP is college-level learning with exams that could lead to student credits in college. The district has agreements with state universities that can allow students to receive college credits in select courses.
Trinity High School has a concert band and marching band, an arts program, a musical and yearbook.
Sports include baseball, boys and girls basketball, cross country, football, golf, hockey, lacrosse, rifle, girls and boys soccer, softball, swimming, boys and girls tennis, track and field, girls and boys volleyball and wrestling.
Starting in the mid 2010s, the high school's Vocational Agricultural Program developed a partnership with the Greater Washington County Food Bank. The food bank operates a working farm. Students grow produce that is distributed to families in need and assist with the food bank's fundraising.
Between 85% and 90% of the students who start 9th grade go on to graduate, according to the Pennsylvania Department of Education's 4-year cohort graduation rate, which measures how many entering ninth graders actually graduate within four or five years with a traditional diploma.
Seven in ten graduating students have plans to continue onto a college or university.
Students can make inroads into well-paying jobs by taking classes at the Western Area Career Technology Center (WACTC). WACTC provides training in construction as a carpenter, electrician, HVAC technician or mason, in automotive fields as a mechanic or collision repair specialist, as a police officer, firefighter or EMT, a nurse or health assistant, as a chef or cook, and in cosmetology, welding and machine shop technologies, computer networking, automation and robotics.
Trinity Hall was a private school for boys in the late 1800s and early 1900s that attracted students from prominent Pittsburgh families. The school closed and wasn't used for decades. In 1925, the four townships that still constitute the school district purchased Trinity Hall to use it as a public high school. Portions of Trinity Hall continue to be used as offices for the school district, which keeps part of the building as a museum that is open by appointment.
Schools closed in 2020 during the coronavirus pandemic and students were moved to remote learning. In September, live online instruction was postponed after a security breach to the online learning system led to inappropriate content being displayed to students. Schools reopened with a hybrid model, returned to full-time classroom instruction, then closed again late in the year as cases of COVID-19 increased in the area and the district experienced a shortage of teachers, bus drivers and other personnel. Schools reopened in 2021. Athletic facilities were intensely cleaned and disinfected. Sports play resumed with health screenings, social distancing and masks for athletes, and limited seating for spectators. Concessions were closed.
The Trinity Area School District Board consists of nine elected members who set the direction for the school district, which draws from four Washington County municipalities – Amwell Township, Canton Township, North Franklin Township and South Strabane Township.
This article was published in