LeMoyne Community Center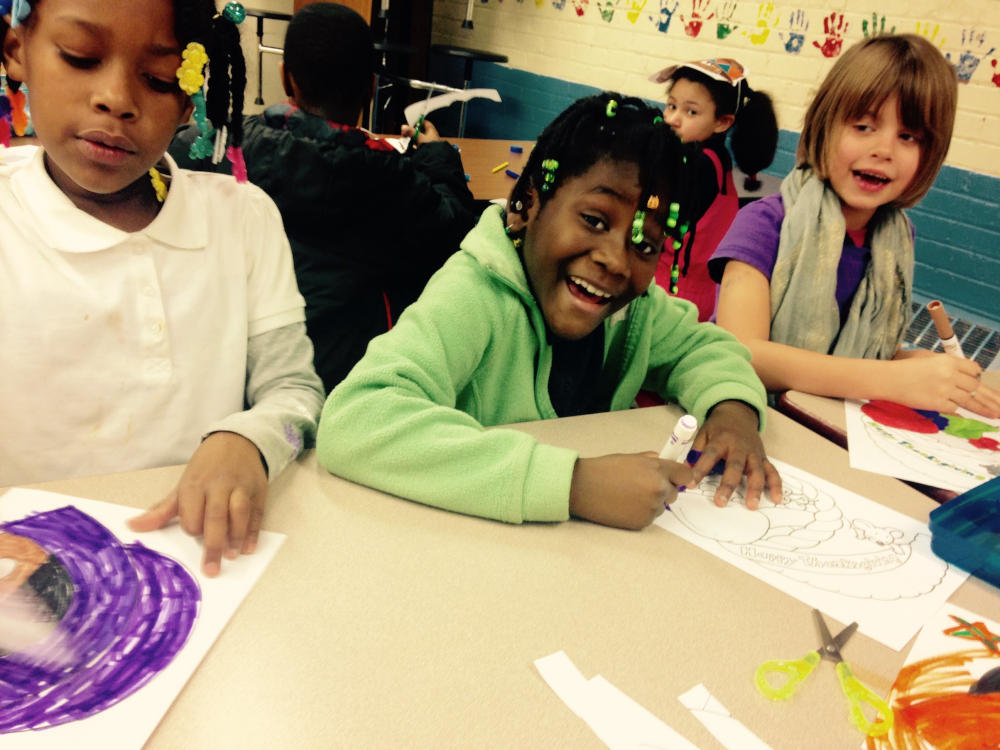 The LeMoyne Community Center gives underprivileged children in Washington, PA a positive outlet. It is building on the legacy of its late Executive Director, Joyce Darlene Ellis.
The LeMoyne Center offers a host of programs – from an after school program to Coco's Christmas & from a summer day camp to providing meals. Programs are free to children regardless of income.
Homework And More is an after-school program at the center. About 120 children receive help with their homework, play sports & participate in recreational programs.
I have worked with students on a weekly basis, especially during the Homework and More Program … we all want to see the students in our schools succeed and thrive as they learn the skills needed.

Posted to the Washington County Community Foundation's LeMoyne Community Center Profile by Lesley Andy Brock
When school is out for the summer, the LeMoyne Center runs Camp Challenge, an all-day summer camp for children from kindergarten through 12th grade. For eight weeks, college students & teachers provide education, sports & recreational activities to about 200 kids. Meals are provided. Field trips & visits to colleges help the kids grow. At the end, there's a showcase where they show off things they made. "Where else can you go for all that, and it's free?" Lemoyne Community Center Interim Executive Director Linda D. Harris asked rhetorically.
Camp Challenge returned in 2021. The usual 8-week program was broken into two four-week-long programs with fewer children in each due to the coronavirus pandemic. Children could enroll in one program only. Advance registration was required.
During summer vacation, the LeMoyne Center provides lunches to about 500 children a day at 17 schools, playgrounds & community centers throughout Washington County in their Nutrafit program. Food is prepared at the center's kitchen & transported by volunteers to locations that don't have their own kitchen. Drivers are drawn from from churches & community centers. They help for a couple hours a week for the 10-week program. They teach the kids what a healthy meal is, which foods are good to eat and how to read labels.
The holidays bring the Spirit of Christmas (formerly Coco's Christmas), an annual event where the LeMoyne Center collects donations & gives them back to needy families. Presents include new toys, clothing – including coats – along with backpacks, housewares & toiletries. The Spirit of Christmas is open to the public. It's free of charge. Limits are set to ensure that everyone gets something.
Operating the Lemoyne Center relies on grants & donations. Their newly refurbished gym is available for rental. Their largest fundraising event is a celebrity roast that is usually held at a local hotel in October. The roast honors people in the area who have been there for the center over the years or who have worked for the good of the community in general. It is attended by more than 300 people.
The Lemoyne Center closed during the coronavirus pandemic of 2020/2021. A 6-week virtual camp was held during summer 2020 to replace Camp Challenge. 80 children attended. The center planned for their return to community involvement once restrictions put into place during the pandemic are lifted.
The roots of The LeMoyne Community Center go back to the 1800s, when Robert Forrest left property to the African-American people of Washington. During the Great Depression, the founder of Washington Steel Corporation, Thomas Fitch, worked to make sure the Forrest land couldn't be sold. Shortly after, Pearle Harris, an African-American woman with a degree in teaching, unable to be hired by the public schools began tutoring children at the Forrest House. In the mid 1950s, a new facility was built & the LeMoyne Community Center was dedicated. Jackie Robinson, Major League Baseball's first African-American player, attended the dedication with Brooklyn Dodgers owner Branch Rickey, who signed Robinson.
The LeMoyne Center closed after a fire in the early 2000s. The building was boarded up. Windows were broken.
Joyce D. Ellis retired from a dance career. She secured donations to rebuild the facility. She got the LeMoyne Community Center board, staff & volunteers to make it usable again. She was named Executive Director. She added education programs to help the children.
Ms Ellis was named 2020 Observer-Reporter's Best of the Best Person of the Year. "Ellis said she loves the Best of the Best title and what it represents. She tells her students they cannot just focus on bettering themselves. Focus outward. Helping others will also help you grow," Trista Thurston wrote in the Observer-Reporter.
Joyce D. Ellis passed away in mid December, 2020.
We're missing her. The goal is to continue her legacy in such a way that anything she started can continue and grow.

Linda D. Harris, Interim Executive Director
Part of Ms Ellis' legacy involves the LeMoyne Center's gymnasium, which holds about 200 people. A new floor & bleachers have been installed. The gymnasium is used for Camp Challenge, can be used for sporting events and was planned to be site of a new Black Arts Festival marking Juneteenth. In the planning stages, the arts festival looked to feature artists exhibiting their paintings & drawings, & retail vendors selling clothing, jewelry & similar items. Children's activities, African drumming & dancers, & wellness workshops were also on the drawing board. The LeMoyne Center's Juneteenth program, including the Black Arts Festival, was postponed until 2022 due to the pandemic and to focus on Camp Challenge.
The LeMoyne Community Center is located at 200 North Forrest Avenue, Washington, PA 15301.
This article was published in