My Old Tractor's Stronger Than Yours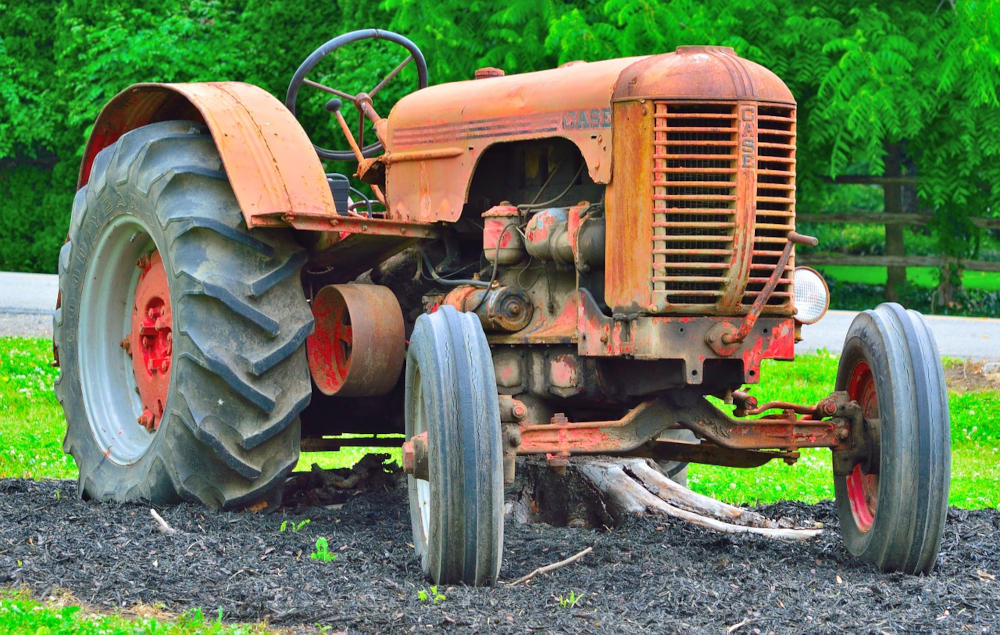 Which antique tractor is the strongest of them all? At tractor pulls, powerful engines drag heavy weight. Large rear tires grab the ground. Smaller front tires lift up. Noise, smoke and sheer mechanical power are displayed.
All that happens at a Washington And Greene County Antique Tractor Association (WGCATA) pull – except the tractors are antiques. In 2021, seven pulls are scheduled. The first pull of the season is set for Saturday, May 8 at 2:00 PM.
Tractor models produced in 1957 or earlier are eligible to pull. Tractors built by up to nine manufacturers may be seen. Tractor engines can be fueled by gas, kerosene, steam or diesel. Tractor drivers work in advance to get more horsepower and torque without exceeding the RPM limits enforced by the WGCATA.
Tractor owners weight their antique tractors up – adding weights to show off their powerful machines. Adding weights can also ensure that both sides of the tractor weigh the same. Weights have to be securely attached. Tractors compete in 11 weight classes. Overweight tractors are disqualified. Other rules specify the tractors' drawbars, tires and wheels.
Those big tires have to provide as much contact with the ground as possible. Drivers usually use the biggest tires they're allowed to. The treads are also deep. The front wheels lift off the ground. When that happens, the driver can't steer. That's when spectators can see how well the machine was lined up as the drivers work the clutch and shift gears to pull well without breaking any antique parts.
Points are awarded based on results of pulls on those seven dates. After the season, trophies are awarded at a banquet.
WGCATA antique tractor pulls are held at the Washington County Fairgrounds, located a couple miles north of Washington. The fairgrounds is built and maintained for the annual Washington County Fair, and used by a number of community and regional organizations through the year.
Tractor pulls have been a mainstay of agricultural fairs for a long time. Americans love watching machines that "Pull on Sunday, plow on Monday" – except in Washington County it's pull on Saturday afternoon.
Over the years, promoters across America added drag weights to increase the challenge presented to the tractors and their drivers, and show which tractors were the most powerful.
Safely is written into the rules at WCGATA pulls. Operators have to be in control of their machines at all times. Tractors have to be operated safely in the pits, staging areas and on the track. Shirts, pants and shoes are required. Riders aren't permitted. Bringing alcohol or being drunk causes disqualification. Hot rodding those antique tractors can lead to disqualification.
With a pace tractor leading the way, a flagman in position, and all those old machines and talented drivers supported by anxious pit crews, the Washington And Greene County Antique Tractor Association tractor pulls present quite a Saturday afternoon spectacle.
This article was published in