The Guide To Mingo Creek County Park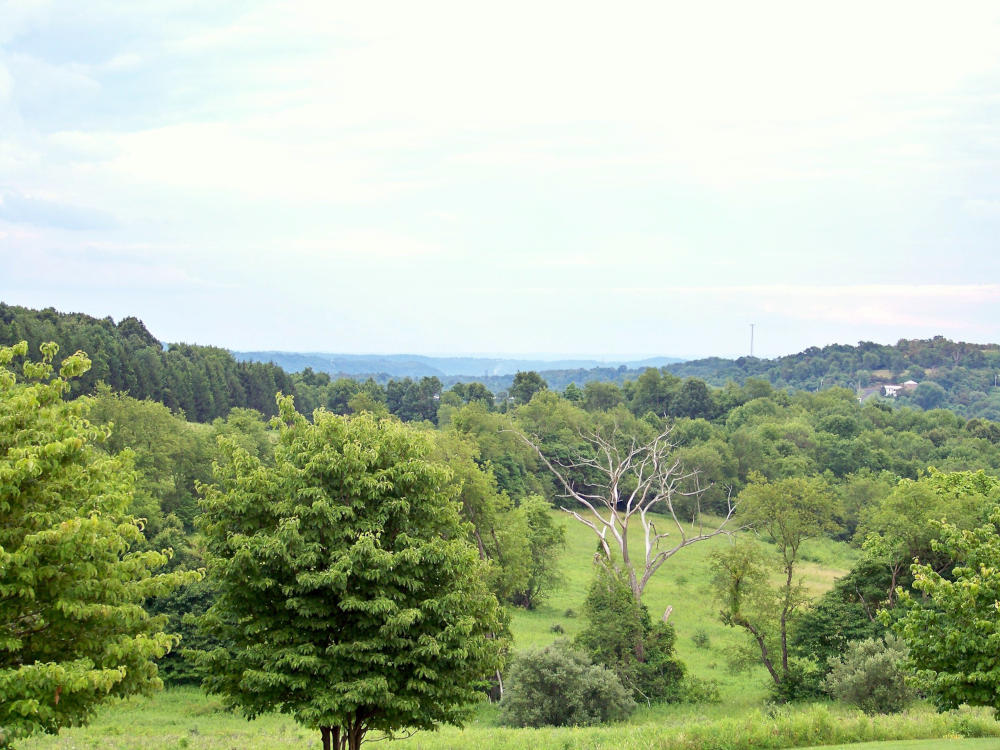 Mingo Creek County Park is a large regional park filled with trails, birds and wildflowers, playgrounds, picnic shelters, a ball field, disc golf, an observatory, model aircraft field, historic houses and covered bridges.
The park is less than a half hour drive east of Washington.
Cell service can be unreliable in the park – but isn't the idea of going to get away from it all?
Trails
Mingo Creek County Park has trails for walking, running, nature hikes, mountain biking and horseback riding. They all pass through wooded areas or have a good view of the woods. Wildlife can be seen, keeping the walk interesting. The trails provide moderate activity, although the elevation on some is enough to provide a good workout.
The Paved Path is an easy three-hour walk. A lot of people who live near the park use the Paved Path for regular exercise. It's not a loop – it's a 6-mile path that parallels Mingo Creek Road. It passes picnic shelters, restrooms, the park office and leash free area. It intersects with several parking areas, so people can choose which access point they want to use. This is the path to walk with strollers.
The Perimeter Trail isn't for a casual walk. It's 12 miles long and, with breaks, can take six hours to walk – less for experienced, fast walkers or hikers. It is marked as moderate but isn't a good trail for parents with young kids.
The Cut Across Hiking Biking Horseback Loop runs north-south in the middle of the park, providing a connector between opposite sides of the Perimter Trail – making shorter loops available.
The Orange Trail provides moderate exercise and offers activities along the way. The 5½-mile-long trail is open to walking, running, hiking, bikes and horses. Part of the Orange Trail overlaps the Perimeter Trail.
The Old Spring Trail and Hemlock Trail are marked for pedestrians only.
The trails are blazed; just pay attention and check your location every so often.

Posted to AllTrails by Chris S.
People can also go for short day hikes on the trails or hike off-trail. The park doesn't restrict hiking to trails. Off-trail hiking isn't an activity for beginners. People should avoid hiking on steep slopes in the park.
People ride bikes on the trails. Mountain biking is allowed where it's marked – on the Perimeter Trail, the Orange Trail and the Paved Path.
Horses can be ridden on bridal trails only – the Perimeter Trail, Yellow Trail (Horseback Loop) and the Cut Across Hiking Biking Horseback Loop. Permits have to be obtained in advance and are good for a year. Horses may eat hay grown on Pavlich Farm because their orchard grass hay doesn't have brambles or thistles. There are two horse trailer parking areas – see the map below.
Dogs are allowed on all the paths and have to be kept on a leash.
Picnics & Playgrounds
Picnic tables are scattered through the park. People can use them on a first-come, first-served basis.
Ten picnic shelters exist in the park. Seven large ones can seat about 100 people. Two smaller ones are about half that size. One has seating for up to 128. They all have grills and electricity. Beer permits can be issued with shelter rentals, which range from $45 to $75 for county residents on weekends and holidays.
Children can enjoy three playground areas. One has a replica of a pirate ship and a crocodile, and is surrounded by blue rubber to look like a sea. Cozy Cocoon is for people with autism spectrum disorder to escape the hubbub of a busy playground.
Playground are accessible.
People can bring their dogs. Leashes are required.
Birds & Wildflowers
Mingo creek County Park is an ideal place to see birds and wildflowers.
Birders have identified nearly 150 species of birds in their natural settings at the park. Bird watching grew in popularity during the COVID-19 pandemic. It's an activity that can be done alone or with social distancing.
Preschoolers, school-age children and adults can learn about geese, Eastern bluebirds, American tree swallows, songbirds, owls and bird watching in general by participating in activities organized by the county Department of Parks & Recreation.
People can see wildflowers at Mingo Creek County Park, especially along the Orange Trail.
Disc Golf Course
The nine-hole disc golf course at the park is a walking loop designed with families and children in mind.
In disc golf, a Frisbee or other flying disc is tossed from a tee towards a disc golf basket. Three tosses should get the disc into the basket. Score is usually kept.
The park has discs or people can bring their own.
Observatory
The Mingo Creek Park Observatory hosts Star Parties where people can look at the sky through the observatory's permanent telescopes, portable telescopes set up by members or visitors' own telescopes.
Star Parties usually start at dusk around the first quarter moon from late spring through early fall. With the moon in near first quarter, its craters and mountains can be seen early in the evening while later at night, nebulae, clusters and galaxies are viewed.
Model Aircraft
People fly remote model aircraft at the park. The Washington County Model Aviation Association operates an airfield with long grass runways in a secluded area.
Saturday and Sunday mornings are the best time to show up. It's a morning field, which has to do with how the sun shines over the facility.
Covered Bridges
Ebenezer Covered Bridge was moved to Mingo Creek County Park when its original location was razed to make way for I-70. It's 32 feet long and 12 feet wide. Red vertical boards cover the sides. There are two windows on each side. The roof covers part of the bridge. Parking is available in a large lot at one end of the bridge – people can drive over the bridge, park and walk back for a better view of it.
Henry Covered Bridge is a popular historic bridge that also crosses Mingo Creek in the park. The bridge is 36 feet long and nearly twelve feet wide. The bridge has a gable roof covered in tin. Its supports are constructed of cut stone and are braced by concrete supports.
In September, the Washington County Covered Bridge Festival showcases the bridges.
Historic Houses
Henry House, built in the early 1800s, stands at its original location in Mingo Creek County Park. W. A. Henry, a descendant, lived there until his death in 1960. The house sat vacant. It was damaged by vandalism. It was rehabilitated in the late 2010s.
Isaac Sumney Log House was built two centuries ago on Sugar Run Road in Nottingham Township and donated to Washington County History & Landmarks Foundation in 2018. The foundation donated it to the county. The house was taken apart log by log and reassembled in the park's scout camping area. It can be rented by small groups when it's not used by scouting groups.
Planned Activities
The Washington County Department of Parks & Recreation organizes many directed activities throughout the year. Some are for preschoolers or children, others are aimed at adults.
Activities range from hiking through the park to making crafts while drinking coffee.
The department operates five week-long day camps in the summer.
Other
There's an off-leash area for dogs.
The park has been waymarked. Waymarking is like a scavenger hunt where people can visit interesting places other people have found or exploring new places on their own. People have marked their visits to several places in the park, including the playground and ballfield.
Photos and reviews of the park can be found online:
There's plenty of parking and bathrooms throughout Mingo Creek County Park, which is operated by Washington County Parks & Recreation. The park is open daily from dawn to dusk – and later for evening activities.
The park offers a large variety of things to do that people of all ages can enjoy, from those who like to sit to people who want be be more active.
This article was published in and updated in