Looking Forward After 65 Years Of The LeMoyne Community Center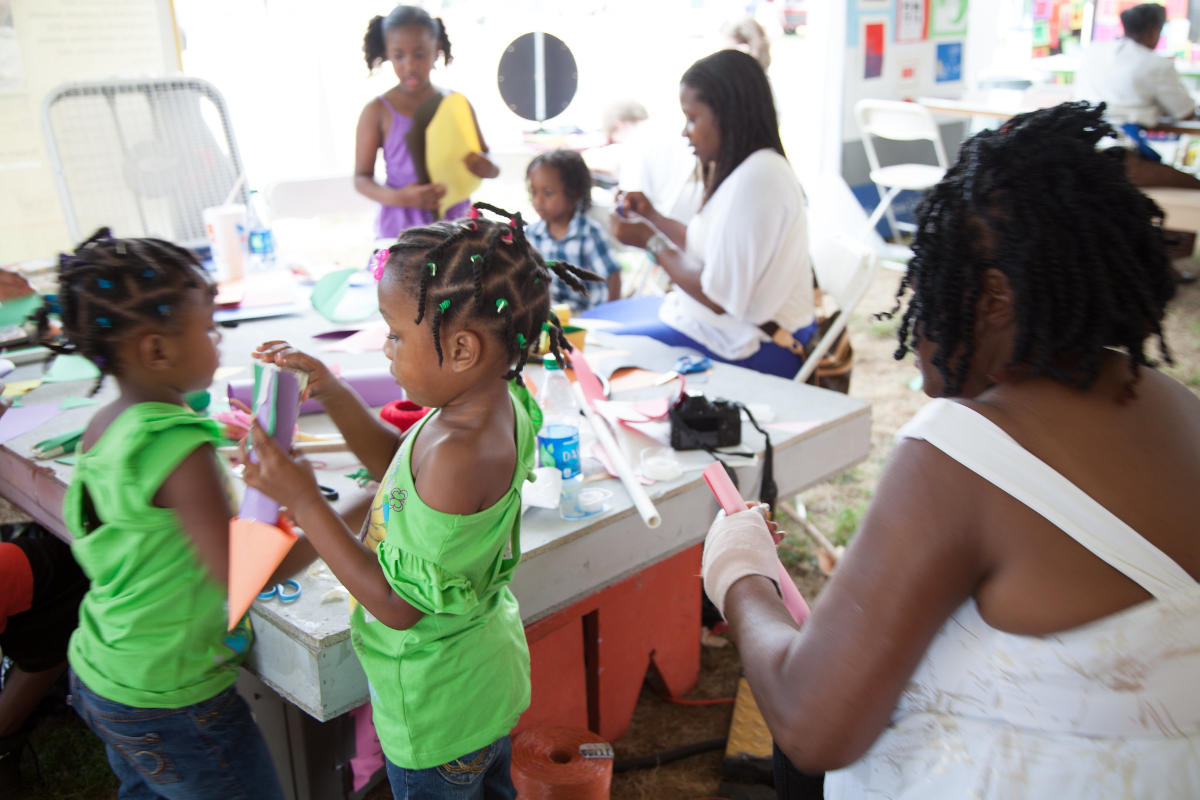 On the 65th anniversary of the LeMoyne Community Center in Washington, PA, Executive Director Linda D. Harris spoke about her vision for the future – expanding the facility, serving more people, growing their programs, and the importance of funding and volunteers.
The roots of the LeMoyne Center go back to the 1920s when children got together for recreation classes in the Wright Memorial Church. The current facility opened with ceremonies on November 30, 1956.
The LeMoyne Community Center has outgrown the 65-year-old facility. They need a larger kitchen, more office space and classroom space, Harris said. Camp Challenge brings in between 150 and 200 kids. They have access to the outdoors. The center isn't large enough on a rainy day.
We really need to expand. We're looking at what we can do.

Linda D. Harris
More programs can be added without a larger facility. Harris indicated that adding programs are important because of the pandemic. "One thing that COVID has shown is that kids need more stability and interaction to get back on track," Harris said.
The center's STEAM programs were singled out by Harris. STEAM adds the arts to the STEM curriculum. STEM is an acronym for science, technology, engineering and mathematics. It teaches students math and science, and can lead to using engineering or technology in addressing real-world problems. Today, many careers call for a background in STEM.
The LeMoyne Center does STEAM projects as part of their enrichment classes and Camp Challenge. College students serve as mentors in Common Core math, which is a component of STEM. Harris is looking to go beyond that. She hopes to hire "professionals to teach our STEAM classes" during the 8 months of the Homework & More program and the Camp Challenge summer program. The center has applied for grants to underwrite the program.
Homework And More is an after-school program. About 120 children receive help with their homework, play sports and participate in recreational programs. Homework shouldn't stop when children leave the center, Harris said, indicating that parents and grandparents need to learn to coach children in their schoolwork. "I would love to have some sort of education classes that are geared for helping grandparents and parents to work with their kids' homework," Harris said.
The center is looking to introduce more children to the arts – music and the theatre. They've taken children to see the Washington Symphony Orchestra and Little Lake Theatre Company. The pandemic interfered with that growth area.
The center will offer drug and alcohol prevention classes after receiving a grant from the Washington County Community Foundation.
The future may bring changes to the American Girl Club, a LeMoyne Center program that has encouraged girls to read and learn something about American history since 2010. "It's was like bringing the story to life. These are things they may not have done otherwise," Harris said. The girls-only club may expand to include boys.
During summer vacation, the LeMoyne Center provides lunches to more than 500 children a day at 14 sites throughout Washington County in their Nutrafit program. Last summer, they added a small breakfast. Harris would like to bring summer lunches to hundreds more children, pending securing funding to prepare the meals and volunteers to deliver them. Drivers are typically recruited from churches and other community centers.
When Harris started working with former Executive Director Joyce Ellis in 2008 as a volunteer, there was nothing there – the center was rebuilding from a fire, water main break and funding issues that left it unused for several years. Harris helped to develop programs that exist now.
What I learned from her is to have a vision, to dream, to visualize what can be done, and then bring it to fruition.

Joyce D. Harris
To move the center towards Harris' vision calls for funding. She said they're always on the lookout for funding from corporations, foundations, government grants and individual donors. Its something the center works on "consistently and constantly. It'll take time, some things will happen faster than others," Harris said.
It will also take more volunteers, something that is in short supply since the pandemic. "COVID has affected nonprofits such as ourselves. We're not getting as many volunteers as we'd like," Harris said. They have volunteers from Washington & Jefferson College, Waynesburg University, retired teachers and from churches, but with the coronavirus and its variants, people are being cautious. "Unfortunately, I don't think people are volunteering as much as they did in the past. We are definitely in need of additional volunteers," Harris said.
The vision for the next 65 years of the LeMoyne Community Center is ambitious. To help students and others in the community calls for more money and more people to help. The programs and activities at the LeMoyne Center have been ambitious for 65 years. Finding the funding and volunteers to add more programs and serve more people is just as ambitious as ever.
This article was published in