Ice, Ice Hockey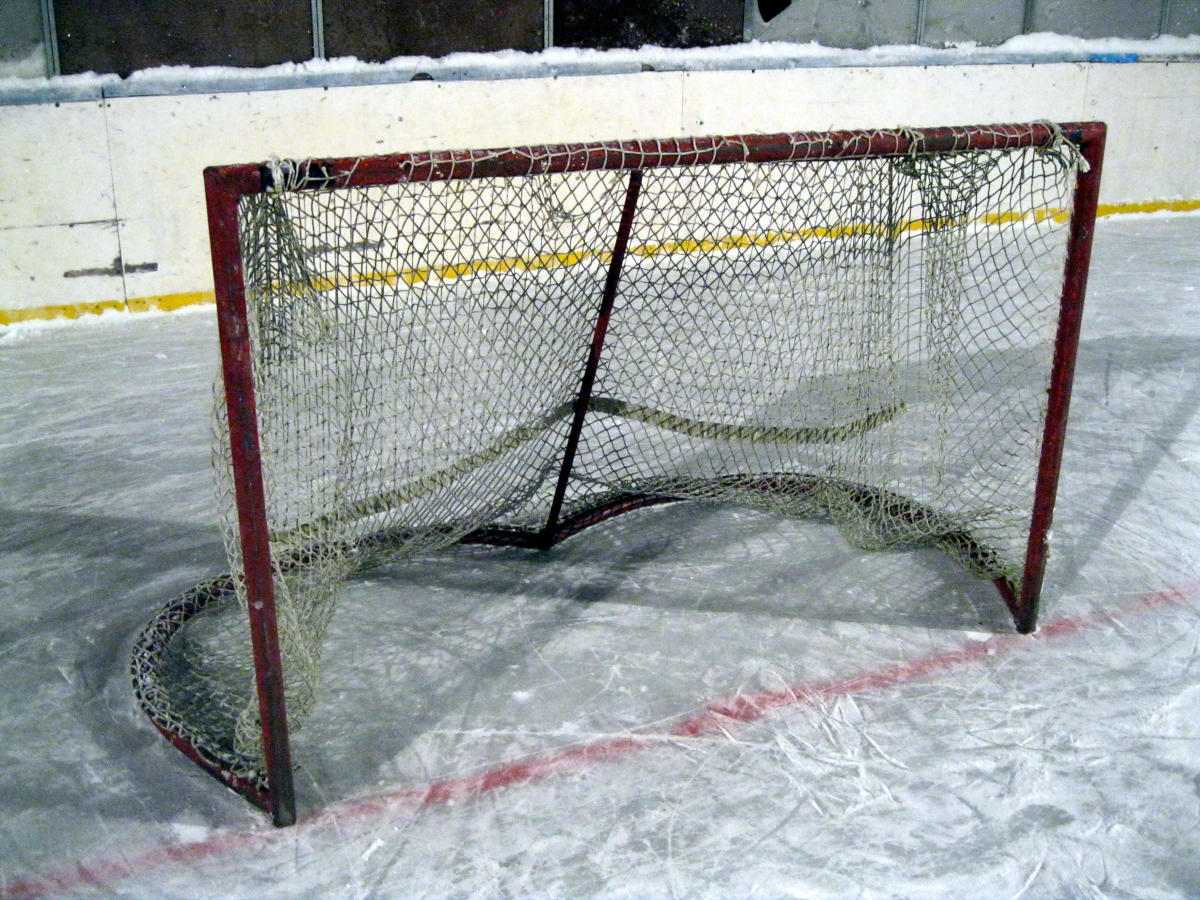 Hundreds of people from 5-year-olds to adults lace up hockey skates and play ice hockey in Washington County. High school hockey draws the most attention.
Four high schools put teams on the ice to play this fast-paced game – Trinity, Canon-McMillan, Peters Township and Ringgold.
The Trinity Ice Hockey Club (TIHC) fields Trinity Hillers teams with students from Trinity, Avella, Bethlehem Center, Chartiers-Houston, McGuffey and John Marshall (WV) School Districts. Children in grades 1 through 5 can play in the TIHC Developmental Program. There's a Middle School Team for grades 6 to 8. The varsity team, for ninth through twelfth grade, plays in the Pennsylvania Interscholastic Hockey League (PIHL). Home games are played at Printscape Arena at Southpointe.
The Canon-McMillan hockey team plays their home games at Printscape Arena. The Big Macs won the Penguins Cup in 2010 and 2015. The Penguins Cup is a high school ice hockey tournament of more than 80 high school ice hockey teams from western PA.
More than 200 players from grades 1 through 12 play ice hockey in the Peters Township School District, from Jr Indians hockey to their high school varsity team. Former American Hockey League right winger Matthew Clackson, Christian David Hanson, who signed as a free agent with with Toronto Maple Leafs and played in the St Louis Blues organization, and Rob Madore, who played for NHL AAA affiliate Cincinnati Cyclones, played for Peters Township High School. The Peters Township Indians skate at Printscape Arena. The Hockey Club's Alumni game is scheduled for November 26, 2021.
The Ringgold Rams have made three straight appearances in the state championships, last claiming the title in 2019. The team plays at Rostraver Ice Garden. The Rams have played ice hockey since about time it was organized as a high school sport in the 1970s.
The governing body for high school hockey in PA is the Pennsylvania Interscholastic Hockey League (PIHL), which is sanctioned by USA Hockey. USA Hockey is recognized by the International Olympic Committee as the governing body for organized amateur ice hockey in the U.S. The PIHL runs a high school ice hockey tournament in western PA, called the Penguins Cup. More than 80 high school teams participate. The finals are administered by the Penguins.
The Trinity Hillers, Canon-McMillan Big Macs and Peters Township Indians play ice hockey at the UPMC Ice Rink at Printscape Arena at Southpointe. From late September through early March, two to four middle school, junior varsity or varsity games are played there each week.
About 700 adults skate in the Printscape Arena's adult hockey league. Thousands have learned to skate there or joined their public skates. Printscape Arena also hosts basketball, soccer and volleyball, along with a wide range of events.
The South Pittsburgh Rebellion, an amateur hockey program for boys and girls from Mite to Midget levels (ages 5 to 18), skates at Printscape Arena.
Several students from Washington County play for Steel City Selects Hockey Association, an all-female ice hockey organization in Pittsburgh.
College hockey in Washington County is a club sport. Clubs exist for men and women of California University of Pennsylvania (CalU) and Washington & Jefferson College. The CalU hockey teams play their home games at Rostraver Ice Garden.
From 5 years old into adulthood, hundreds of Washington County people play ice hockey on school teams, college clubs or other amateur programs.
This article was published in