Great Outdoors Month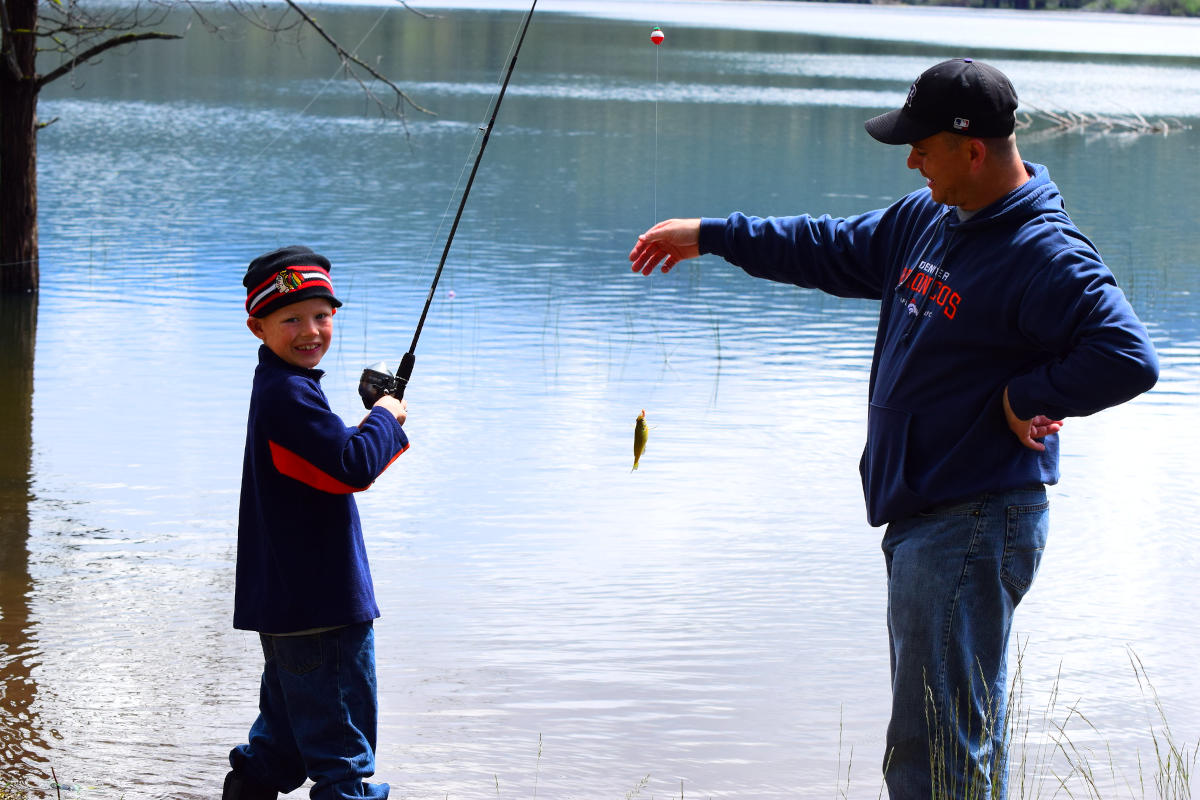 Great Outdoors Month – a month of activities in June that encourages people to get outdoors more – has started. There's plenty to do.
During the height of the COVID-19 pandemic, over half of Americans participated in outdoor activities at least once, according to the 2021 Outdoor Participation Trends Report from the Outdoor Industry Association (OIA). That was highest level of people doing things outdoors on record.
Fishing and Boating
Fishing and boating were among the top three activities that people expressed an interest in, according to the OIA.
National Fishing and Boating Week is happening this week, June 4 to 12, 2022, as a way to encourage people to enjoy fishing and boating as summer approaches. An interactive map of where to fish and boat points people to places to fish in the area, including Canonsburg Lake, Dutch Fork Lake, Little Chartiers Creek and Orlando Lake in Fallowfield Township. People also boat & fish at Cross Creek County Park.
Fishing and boating allow you to release stress, relax, and enjoy wildlife.
Paddling watercraft happens on creeks in the area. The Washington County Department of Parks & Recreation organizes kayaking in the evenings – July 5 at Cross Creek Park & August 16 at Ten Mile Creek Park. There's no fee but advance registration is required.
Back Yard Camping
Camping was also a top activity that people indicated they would participate in during the next year.
The Great American Campout happens during Great Outdoors Month as the National Wildlife Federation (NWF) encourages 10 million children to spend more time outdoors over three years.
Families with children do things outdoors more than childless families. Building a fort or putting up a tent in the backyard is one way for families with kids to be outdoors with them.
The NWF offers 9 Cool Camping Activities to Try With Your Kids during a campout, among them a homemade glow stick ring toss.
Walk, Bike Or Hike A Trail
Join nearly 60 million Americans who walk, run or hike local or regional trails, which can also be used to watch wildlife or birds, go canoeing or paddling, ride a bike or go horseback riding.
Mingo Creek County Park has trails marked for walking, biking and horseback riding. Dogs on leashes are allowed (there is a designated leash-free area). Their trails can be seen on their downloadable map.
The Panhandle Trail starts in Allegheny County and ends in West Virginia. Along the way, it passes through Washington County. The roughly 17 miles here provide and enjoyable trail for a walk, run or day hike.
People can see small towns and fields, rivers and vegetation, bridges and trestles, viaducts and tunnels, birds and deer, and wildflowers as the Montour Trail winds through the county.
People also hike off-trail. Getting off the beaten path brings its own rewards when it's thought through in advance.
Birding
"Pennsylvania has close to 500 bird and mammal species to view and discover!" GetOutdoorsPA proclaims on their website. Nearly 200 of those species of birds have been seen at Cross Creek County Park, where wildflowers and clover have been planted. Robins, sparrows, hummingbirds, cardinals, orioles, woodpeckers, turkey, geese, ducks and bald eagles are seen in the county.
One in four Americans who did things outdoors during the pandemic indicated they won't do outdoor activities any more as the pandemic passes and people return to their old habits, the Outdoor Industry Association wrote in its 2021 report.
Days with a lot of clouds or even rain can dampen enthusiasm for Great Outdoors Month in Washington County. Still, there are many things to outdoors and many people doing them.
This article was published in