Earthquake Near Washington, Pa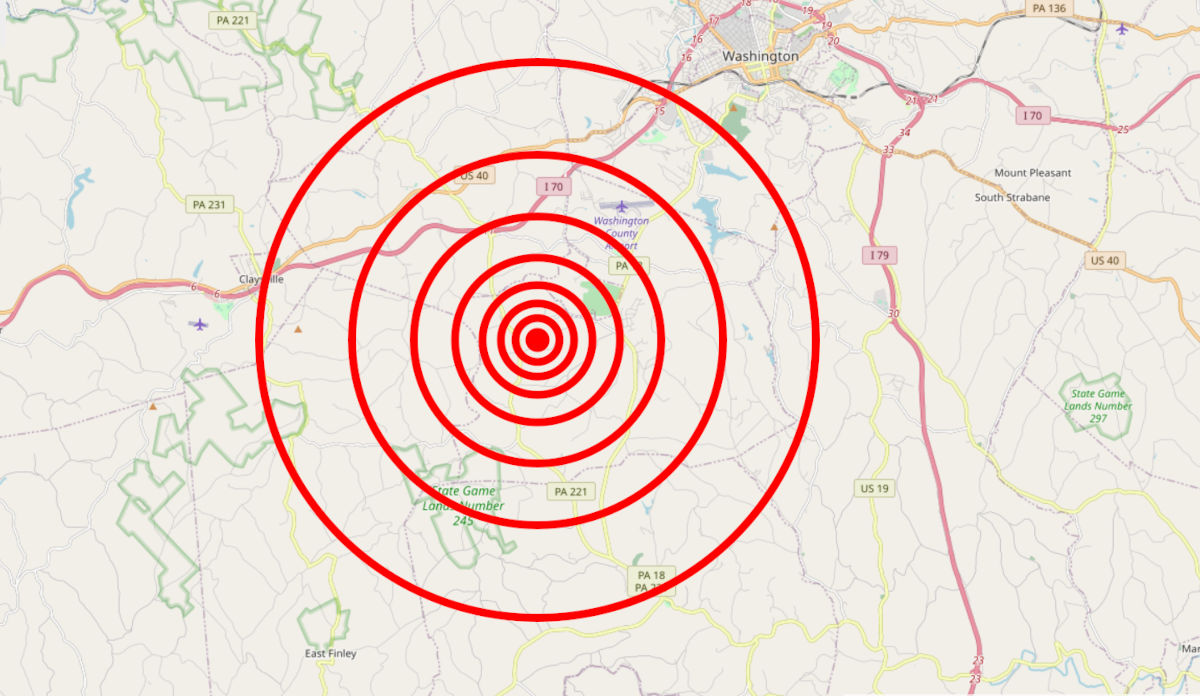 A few people were shaken awake around 2:58 in the morning on Tuesday, October 15, 2019.
The shake was a small earthquake southwest of Washington, PA in South Franklin Township near Green Hills Borough. The quake had a magnitude 2.2. An event of that size is weak, causes little damage and is felt only by a few people according to the Modified Mercalli intensity scale, which measures the intensity of shaking produced by an earthquake.
19 people reported the earthquake, according to Earthquake Track. They may have noticed slight shaking or rattling.
There were no reports of damage.
This article was published in