Dutch Fork Lake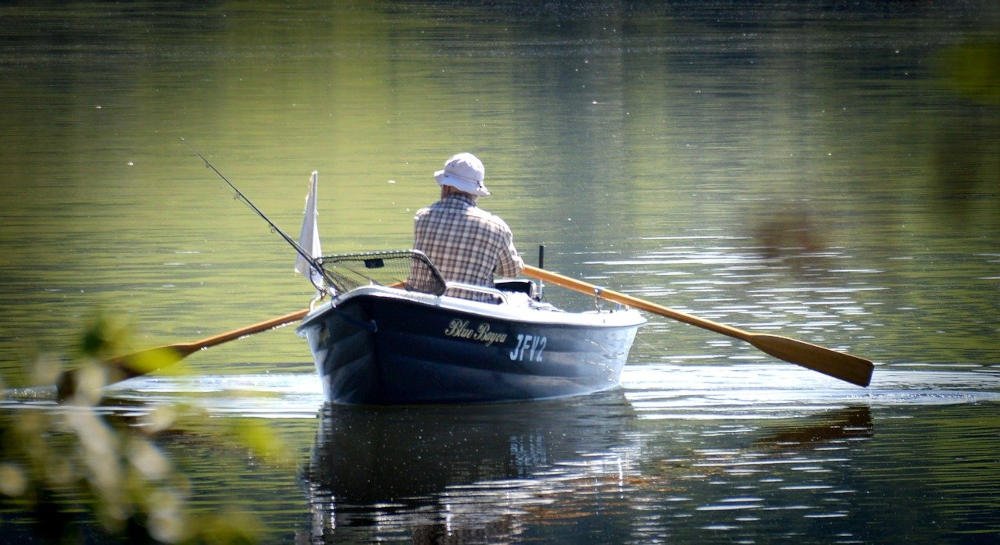 Dutch Fork Lake, situated in the rolling hills of western Washington County, offers outdoor recreation surrounded by forests and farms.
The 90-acre lake is about a half-mile long. It's narrow. It's owned by the PA Fish & Boat Commission, which stocks it.
The commission limits boating to crafts that are unpowered or powered by electricity. A launch ramp is available. Unpowered boats can be moored at the lake. Boats have to be registered or have a valid launch permit from the commission or the PA Department of Conservation and Natural Resources.
The Fish & Boat Commission stocks Dutch Fork Lake. The lake has a population of largemouth bass, saugeye and walleye, and coldwater trout for year-round angling. Shore fishing is permitted. Commonwealth Inland Regulations apply for all species.
The lake was created by the Dutch Fork Dam in 1958. Water from Dutch Fork backs behind the dam, creating the lake, then flows out across the top of the dam. Also called embankment dams, earthen dams are generally constructed of soil, sand, clay or rock cemented together to create a dense core that resists erosion.
Dutch Fork Creek is fed by Ralston Run and Bonar Creek. It was named after German settlers in the area. In the 1700s, "the word Dutch referred to anyone from a wide range of Germanic regions, places that we now distinguish as the Netherlands, Belgium, Germany, Austria, and Switzerland," according to ThoughtCo.
In turn, Dutch Fork feeds Buffalo Creek as part of the Buffalo Creek Watershed. Dutch Fork has also been known as Dutch Fork of Buffalo Creek. Buffalo Creek drains a large stretch of western Washington County and empties into the Ohio River at Wellsburg, WV.
The Buffalo Creek Watershed Association is the steward of the watershed. A dedicated group that makes up the watershed association is studying the presence and number of varieties of mussels in the creek. Mussels can remove pollution from creeks, a Stanford University study concluded. Pharmaceuticals, personal care products, herbicides and flame retardants, referred to as contaminants of emerging concern (CECs), don't break down when they reach creeks. CECs might be harmful to fish reproduction, although little is known about their impact on watersheds. Mussels and clams were shown to remove CECs in a few days.
The watershed association is also working to improve the recreational aspects of Dutch Fork Lake. Boat launches, hiking trails and picnic areas could be improved in a revitalization project for southwest Washington County.
About a decade ago, they cleared the lake bottom, adding stone and lumber to created artificial habitats to improve the environment for different kinds of fish.
When not boating or fishing, people may want to visit Millers Blockhouse, which sits just north of the lake, or Rice's Fort, which was established on Dutch Fork Creek. The blockhouse and fort were an important part of protecting the Washington County frontier.
Dutch Fork Lake is located in a wooded and rural part of the county about 13 miles west of Washington, PA – a little more than twenty minutes away. Drive I-70 west from the city. Take exit 6 and follow U.S. Route 40 (the National Road) to Lake Road. People who keep their eyes open may see Dutch Fork Creek weaving back and forth under the road as they travel.
In no time, they'll be at Dutch Fork Lake in Donegal Township, south of State Game Lands 232 and northwest of Claysville, enjoying outdoor recreation in a wooded and rural setting. There's parking.
This article was published in and updated in