Duncan & Miller Glass Museum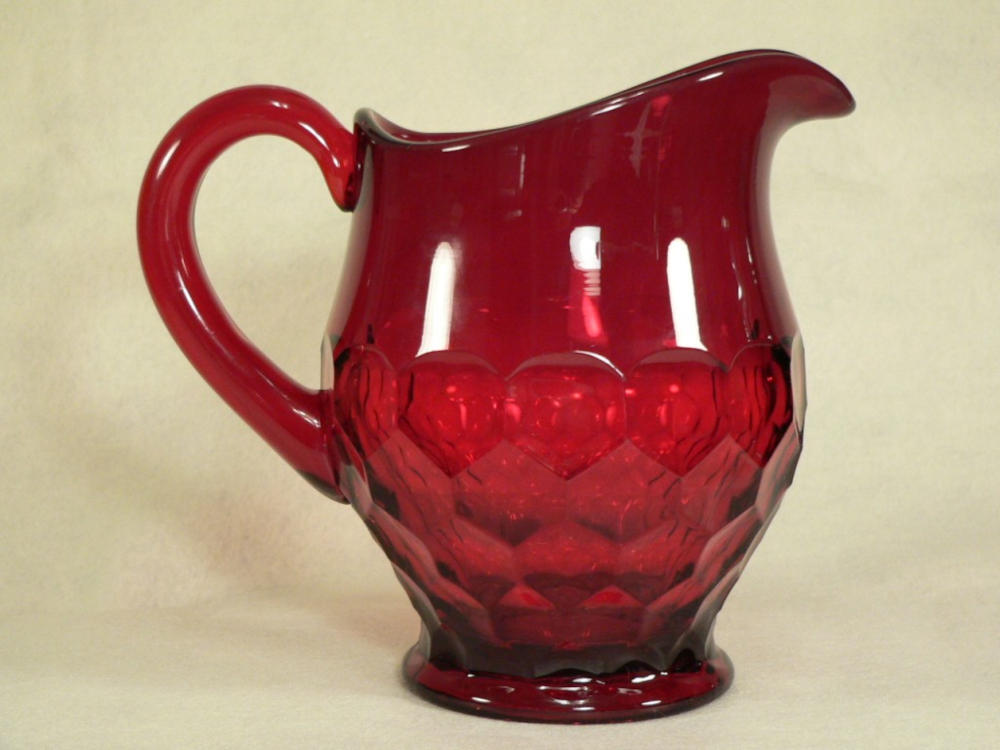 The "loveliest glass in America" was produced by hand at the Duncan & Miller Glass Company in Washington, PA. Thousands of pieces of Duncan glassware have been curated by the Duncan & Miller Glass Museum here.
The museum displays an impressive collection of Duncan glassware made locally for table use across America until the mid 1950s. Two period rooms display the glassware just like it would have been used in people's homes in the first half of the 20th century.
"We also also have special displays of other local glass factories, some permanent & some revolving," Sherry Cooper, Chairman of the Museum Committee, said, including glass from Hazel-Atlas, Washington Company & Perfection Glass.
The Hazel-Atlas Glass Company was founded in Washington in the early 1900s. It was headquartered in Wheeling, West Virginia, where it grew to become the third largest producer of glass containers in the U.S. Their depression glass, bottles & packerware can be seen at the museum.
"Victorian novelty glass, which are colorful pieces that look like little boots, hats & umbrellas in tiny stands, toothpick holders, glass baskets, cigarette holders, candelabras, oil lamps, decorative vases & even glass vessels made specifically for holding celery" are on display, the Pittsburgh Post-Gazette wrote.
An expensive line of Duncan glass lamp shades is exhibited.
All that glass is "beautiful, uplifting, like looking at thousands of jewels," Cooper gushed.
The technology & manufacturing processes used by the Duncan & Miller Glass Company were common in the glass manufacturing industry. The difference was Duncan & Miller's skilled workers. "Many of their original craftsmen were men whose families had been glassmakers in Europe," according to MyAntiqueMall.com.
About ten crafters worked on each exceptional piece. Their famous swan design called for fourteen crafters. Duncan glassware remains in demand among collectors & is sold through many sites online, including eBay, Etsy & Pinterest.
The Duncan & Miller Glass Museum also displays glass-making tools, molds & memorabilia.
If you love glass & history, you'll love the Duncan & Miller Glass Museum. Loads of history & hundreds of examples of glassware that was made in Washington, PA.

Posted to Tripadvisor by knp2017, Washington
The roots of Duncan glassware go back to 1874 on Pittsburgh's South Side. During the late 1800s, most glass manufacturing in the U.S. took place in Pittsburgh. Three rivers provided plenty of sand to make glass & the routes to transport the finished glass. Coal & natural gas to fuel the furnaces was abundant.
Following a career in glassware in Pittsburgh, James E. Duncan built a glass factory on Jefferson Avenue in Washington to produce fine glassware for table use by families who could afford it. The company also sold its line of glassware to hotels, restaurants & clubs. During its peak years, glass from Duncan & Miller was widely known throughout America.
"From 1893 to 1955 Duncan & Miller was the backbone of Washington & the surrounding area. Nearly every family in Washington had at least one person who worked for Duncan & Miller in the early 1900s," the Standard-Observer wrote.
By the mid 1950s, hand-made glass was too expensive. Everyday glass was manufactured much more cheaply on assembly lines. The Duncan & Miller Glass Company shut down. Glass collectors traveled long distances to buy up the remaining inventory at closeout pricing. Molds & equipment were sold to the United States Glass Company & moved to Tiffin, Ohio. Duncan employees moved with it to continue making Duncan glassware by hand until 1980.
The National Duncan Glass Society was formed by glass collectors at a meeting held in Citizens Library in the mid 1970s. For two decades Duncan glassware was exhibited at the Francis J. LeMoyne House. Starting in the mid 1990s, the society operated a standalone glass museum on Jefferson Avenue, near the former location of the Duncan & Miller factory.
In July, the National Duncan Glass Society holds their Annual Show & Sale at the Washington County Fairgrounds.
A new museum opened at 100 Ridge Avenue in the late 2010s. The location is "500% bigger" than previously, Cooper said. There is "extremely accessible" free parking. Having the exhibits on one floor makes it easy to get around.
The larger facility provided room for a gift shop. Original Duncan glass, vintage glass of all kinds, modern American glass jewelry & catalog reproductions of Duncan glassware are available. The shop is open Monday through Friday by appointment.
The museum closed during coronavirus pandemic of 2020/2021. It will open again on April 1, 2021, when they usually reopen following their winter hiatus. With COVID-19 still being an issue, the museum prefers an advance call or email for an appointment.
The Duncan & Miller Glass Museum is open April through December from Thursday through Sunday. Admission is charged. Active military duty are free. They will be thrilled to tell the story of the celery vase.
This article was published in