12 Things To Do At Cross Creek County Park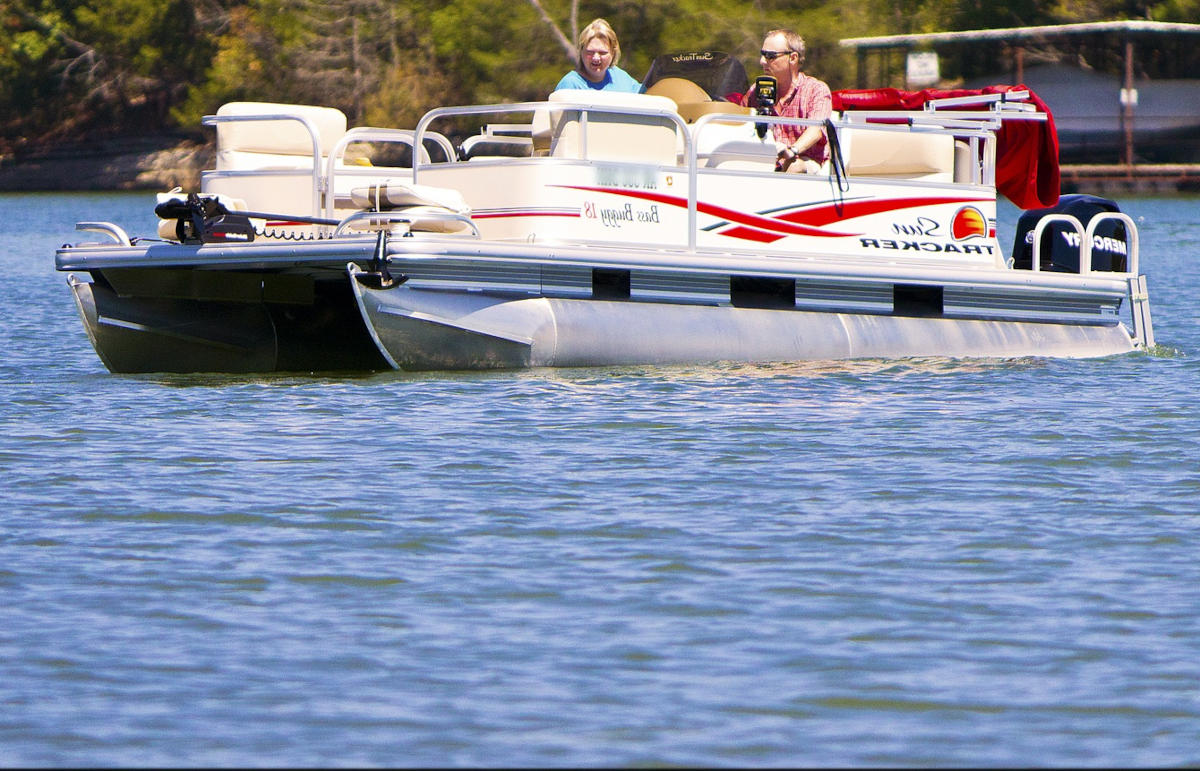 Cross Creek County Park – Washington County's largest park – is mostly a public fishing lake. It also has playgrounds, picnic shelters, a hiking trail that's great for walking, wildlife, parking and restrooms.
Cross Creek Lake is about 250 acres. It has an unusual shape that can be seen at the map at the end of this article. The shape is due to Washington County being on a dissected plateau. When a dam was built, it created the lake with many nooks and crannies that people can explore by boat or look for that one great fishing spot.
Go boating on Cross Creek Lake.
Places to launch are located on both sides of the park. There's a 10-horsepower limit. Boat launch permits are $7.50 a year.
Pontoons boats, motor boats and canoes are rented at a bait and tackle store near the entrance to the park.
Fish on the lake.
Largemouth bass, such as anglers love, are often caught on Cross Creek Lake.
Fishing is accessible.
See the wildlife.
There's way more to the park than the lake. Beautiful greenery can be seen throughout. More than thirty acres were restored with
wildflowers
and clover, making it friendly to wildlife.
Deer, turkeys, birds and other wildlife have been attracted to that part of the park.
Bring binoculars and watch birds.
Nearly 200 species of birds, including the Chimney Swift, Bobolink, Rusty Blackbird and American Tree Sparrow, have been seen
by birders
in recent years,
eBird reports
.
Go for a walk on the one long park trail.
The trail is flat, making it an easy
place to walk
or run. AllTrails calls it "moderately trafficked". At a little under three miles long, many people can walk it in about an hour.
Very nice, graveled, trail. Two big steep hills, other than that, it's a nice park trail. Not a hike by any means.

Posted to AllTrails by Dennis Gump
Wildlife can be seen. The best views may be during the spring or fall, as the trees grow so well in the summer they can block the view.
As the COVID-19 pandemic subsided, park playgrounds and restrooms opened again, and shelter rentals were available. Officials asked people to continue social distancing while enjoying the park.
Organized Events
Washington County Parks and Recreation organizes events at the park through the year.
Search for tiny, musical Spring Peepers frogs in April.
Chirping by those frogs marks the start of spring. The search involves breeding pools and wetlands. Dress for the possibility of getting dirty or wet.
Fee: None
Learn flat water kayaking.
Without waves, excessive wind or a river current pushing the vessel, flat water kayaking is a great way to take the first step into kayaking. Flat water kayaking is organized several times a year at the lake.
Fee: None
Hunt for morel mushrooms.
Morel mushrooms come up in the spring. Enthusiasts enjoy hunting for them.
The Great Morel
caters to people who love them some morel mushrooms. Numerous morel mushroom recipes are available.
Obligatory warning: Only eat wild mushrooms when a knowledgeable person identifies them as safe.
Fee: None
Cook hot dogs, roast marshmallows and enjoy family camping lakeside.
With a little luck, stars can be seen.
In the morning, a camp breakfast will be prepared.
Campers supply their tent and camping supplies.
Fee: $10 per campsite
Get wet and dirty exploring animals that live in muck and mire.
County Parks and Recreation calls it "pond stew". They'll provide nets and containers.
Appropriate footwear is required. Bringing a change of clothes is recommended.
Fee: None
Play acoustic music in the park.
Campfire Jam Night is scheduled for Tuesday, August 3, 2021 at 7:00 PM at Shelter 3. Bring a lawn chair or a blanket. Parks and Recreation will serve light refreshments.
People who don't play are welcome to just listen.
Fee: None
Take a hayride with friends in the fall.
Gather up to twenty people to ride on Friday, October 1 or Saturday, October 2, 2021 on one of the county park's wagons filled with hay. Hayrides last about 40 minutes. Use of a picnic shelter and fire circle for two hours is included.
Fee: $50 per hayride
Registration for county parks and recreations programs can be made by calling 724-228-6867.
In the spring, there's trash removal at the park during the Great PA Clean Up in Cross Creek County Park. Trash bags and gloves are provided. Grilled hot dogs and bottled water are given out.
Conclusion
Cross Creek County Park is located near Avella. The shortest, fastest way to reach the park is to follow State Route 18 – Jefferson Avenue in Washington – north towards Hickory. Turn left onto State Route 50. Hang a left onto County Park Road. It's about a half-hour drive from Washington.
The park is open from 6:00 AM until 11:00 PM during the spring, summer and early fall (mid March through early November). During the winter, the hours are 6:00 AM until 11:00 PM.
Bring your boat – or rent one, put on walking shoes, load the children into the car and make a day of it at Cross Creek County Park.
This article was published in