Get Ready To Cross Country Ski For Free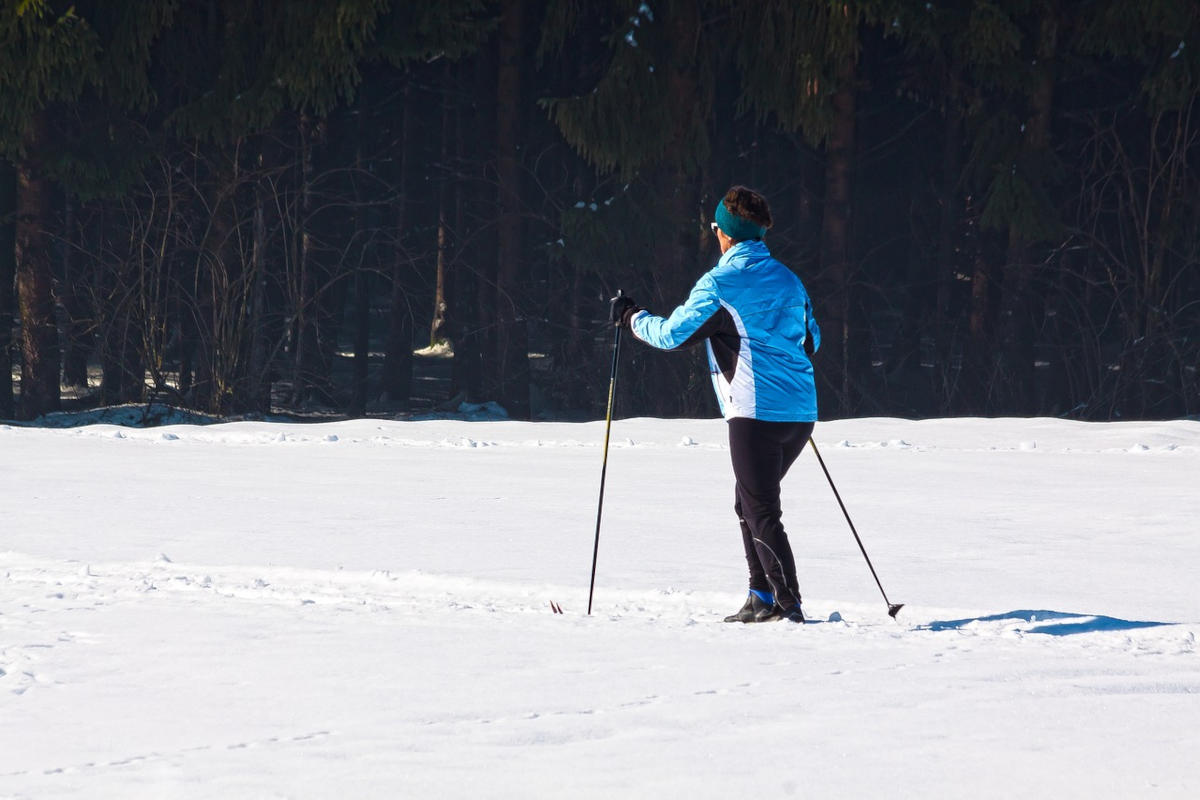 Several trails and state parks in the Washington County area are set up for cross country skiing, which grew in popularity as people rediscovered the outdoors during the pandemic.
Also called Nordic, cross county skiing is an activity where people move themselves across snow on narrow skis using poles. Cross-country skiing is easier and less expensive than downhill skiing, and there's no waiting in line for a chair lift.
Most people who ski cross country prefer flat terrain. Beginners might find it easy to shuffle forward with small strides, planting their poles in the snow diagonally from the legs to propel themselves forward. Moving slowly along a path with no slope can burn 500 calories an hour – although that doesn't include frequent breaks to enjoy nature's beauty.
At least 4 to 6 inches of snow may be needed for skiing, although it depends on the type of snow.
People will need to borrow, rent or buy skinny skis with bindings, boots and poles, and will need to wear appropriate clothing.
Six state parks and rails-to-trails paths in the area are free to ski.
The Montour Trail can be used for cross country skiing. People who ski the trail will see small towns and fields, rivers and vegetation, bridges and trestles, viaducts and tunnels, birds and deer. Its closest access point is a fifteen minute drive from Washington.
The Panhandle Trail in northern Washington County is available for cross country skiing. It is an enjoyable trail that's not too steep.
Out Of County
People can ski through history at the Greene River Trail in Greene County. Former coal mines, a company town and other remains of past industry may be seen, depending on the snow cover. The Greene River Trail follows the Monongahela River. It's about 40 minutes from Washington.
Cross-country skiing is permitted on the ungroomed hiking trails and open areas of Ryerson Station State Park in Greene County, close to the West Virginia border. When there's snow on the slopes, people can go sledding or tobogganing, weather permitting. Snowmobiling is allowed on some hiking trails. Ryerson Station State Park is situated about 45 minutes from Washington.
Raccoon Creek State Park in Beaver County has a cross-country skiing trail. It's located between the beach access road and the roadside east picnic area. Most trails at the park are open to cross-country skiing, although the PA Department of Conservation & Natural Resources recommends avoiding the difficult trails. The park loans snowshoes. Raccoon Creek State Park is a 45-minute drive from Washington.
The Sproul Trails and a section of the Kentuck Trail at Ohiopyle State Park in Fayette County were created for cross-country skiing. The Youghiogheny River Trail, a rails-to-trails path that is part of the Great Allegheny Passage, is excellent for cross-country skiing following a deep snowfall. The park is an hour and 10 minutes from Washington.
Get Started
Cross-country skiing gives people the exercise that is missed in the winter when walking or bicycling are out of the question. A brisk ski will gets the blood pumping, increases heart health and endurance, works muscles, burns calories, relieves stress and enhances moods. It a low-impact activity with a low risk of injury.
Going skiing calls for cross-country skis, boots that fasten to bindings at the toes and poles. Cross-country ski gear can be purchased at stores in nearby counties or online. Skis can be bought for $300 or less. Boots are in the same range. Poles are available for under $100.
Cross-country skiing makes people perspire. Dress starting with an inner layer of clothing that can pull sweat away from the skin. Ski pants are recommended, although people wear waterproof pants. Add a windproof outer layer, like a parka that can also keep the head warm, gloves and sunglasses to reduce glare from the snow. Sunscreen and lip balm may also be needed.
Sales of cross-country skiing gear and cross-country skier days were up dramatically last winter as compared with the previous season before the pandemic swept in. Cross-country skiing is a socially distancing way to be active in Washington County during the winter.
This article was published in