North Strabane Township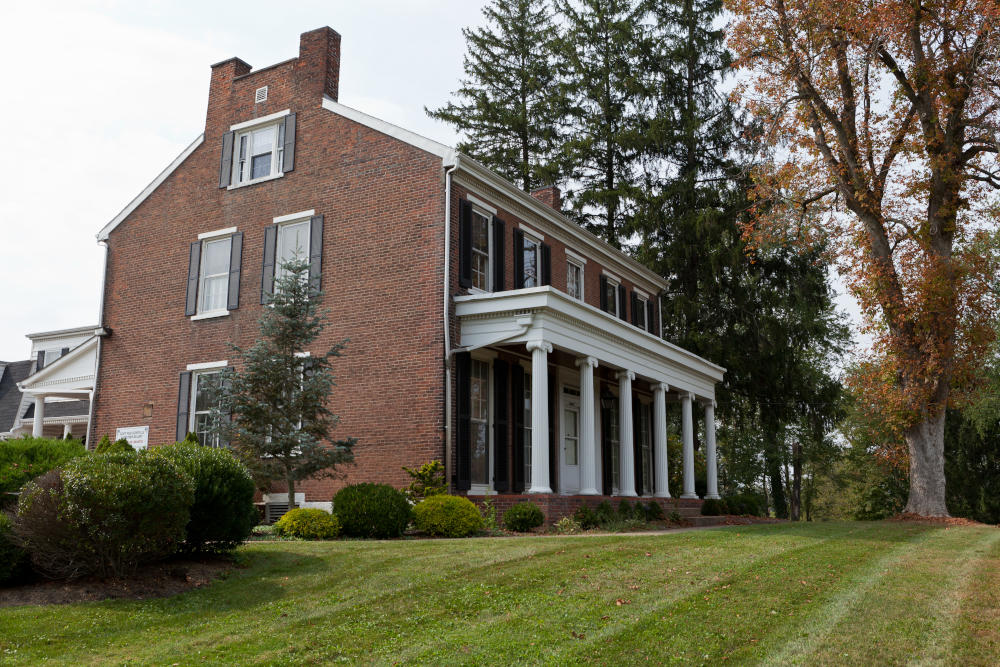 North Strabane Township is a fast-growing upper middle class community in Washington County, PA with a mixed suburban/rural feel.
The median household income in the township is $91,468, according to the U.S. Census Bureau. It is substantially higher than the statewide median household income of $61,744.
Most of the 14,500 people who live in North Strabane (Census Bureau, 2019) are married and own their homes. The median home value is $246,500, Niche writes, which is above the national average. Almost half of residents over 25 years old have a Bachelor's degree or higher.
The official 2020 U.S. Census results showed North Strabane Township to be one of the three fastest growing municipalities in Washington County.
Children in North Strabane attend Canon-McMillan School District with students from Canonsburg and Cecil Township. The school district has five elementary school, two intermediate schools, a middle school and high school. The district draws from suburban and rural areas. It has the most students of any Washington County school district. Canon-Mac sports teams play in Class AAAAAA, or 6A, in the WPIAL, which is for the largest schools.
Points of interest in North Strabane Township include:
Samuel Brownlee House, built by the son of a Scottish immigrant in 1848, was rehabilitated by the Samuel T. Brownlee Society and is listed on the National Register of Historic Places
James Thome Farm includes a house that was built in 1810 and added onto several times, is designated an historic landmark by the Washington County History & Landmarks Foundation and is listed on the National Register of Historic Places
Interstate 79 weaves through the western border of North Strabane and makes it easy to get to Pittsburgh. Historic U.S. Route 19 – a busy road – passes through the township. State Route 519 provides an east-west corridor. Traveling east on State Route 136 goes to the walking and biking trails, picnic shelters and playgrounds at Mingo Creek County Park.
The Freedom Transit County Line A bus route stops in North Strabane at Hollywood Casino At The Meadows. Freedom Transit routes provide public transit to Washington Hospital, supermarkets, Tanger Outlets and other shopping, and the Washington County Fairgrounds.
Government
The governing body for North Strabane Township is the Board of Supervisors. It consists of five members who are elected at large.
The North Strabane Township Police Department has 27 full-time officers who provide 24/7 police service. Fire calls, fire prevention and education, and rescue services are handled by the North Strabane Township Fire Department. Canonsburg Ambulance Services provide EMS coverage.
A 5-member Planning Commission reviews land development, subdivisions, zoning revisions, and amendments to zoning and land development ordinances in the fast-growing township. The Zoning Board hears appeals from ordinance enforcement. A Code Enforcement Officer enforces local regulations concerning site preparation, building construction, alterations and repairs, demolition, and use and occupancy.
Geography & History
North Strabane Township is about fifteen minutes northeast of Washington, PA. South Strabane Township is south of it and Canonsburg is north. Peters Township is northeast of North Strabane. Chartiers Township and Houston are to the west.
Strabane Township was founded in 1781 during the Revolutionary War. It was one of the 13 original townships in Washington County. In the early 1800s, Strabane was divided into North Strabane Township and South Strabane Township. Names of roads and subdivisions in the township trace back to early settlers.
Colonel George Morgan [is] probably our most famous citizen historically

History at the municipal website
Colonel Morgan helped reveal the Burr Conspiracy in the early 1800s. Former Vice President Aaron Burr was charged with conspiring to split off states in the western U.S. as an independent country. He was acquitted of treason.
A portion of Eighty Four, PA lies in North Strabane Township. Eighty Four isn't a legal entity – it's a census-designated place where about 650 people live. Parts of Eighty Four are also in Somerset Township and South Strabane Township. The reason it's called Eighty Four "is probably lost to history," according to the History of North Strabane at the township's website.
North Strabane Township is an upper middle class community with a long history, a rural and suburban feel, a large school district, points of interest and a growing population.
This article was published in