The Guide To Chartiers Township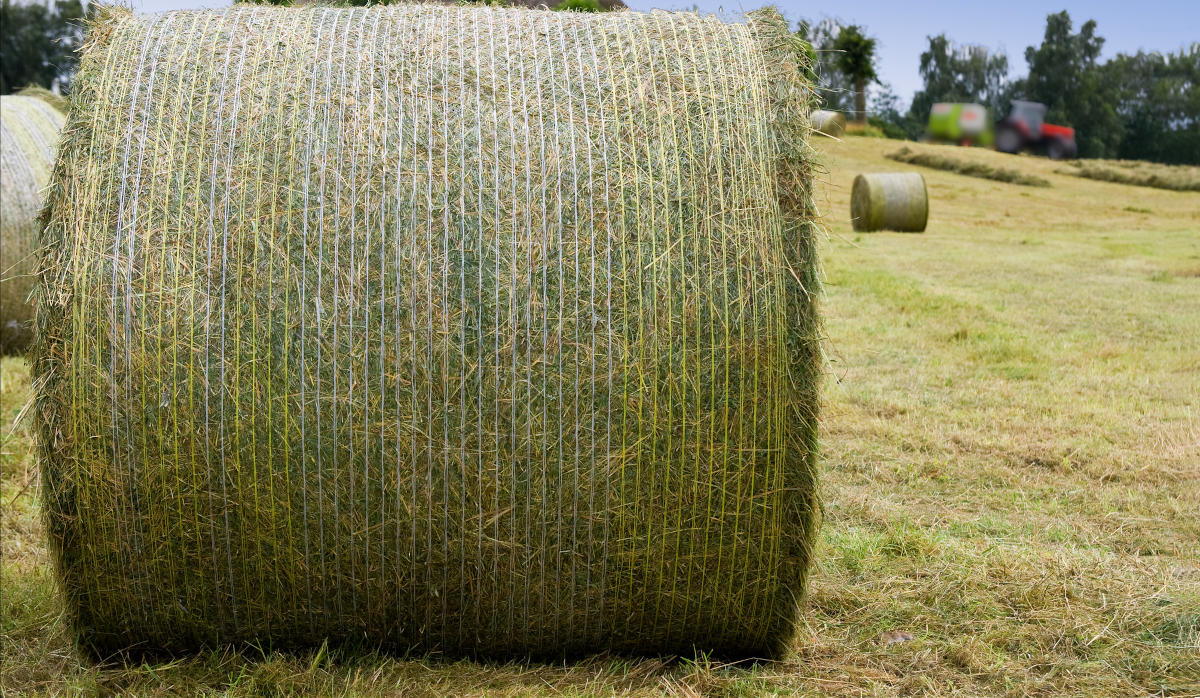 Chartiers Township, PA – one of the fastest growing municipalities in the county – is a residential and rural area where people keep their horses, farming still happens and growth is controlled to keep the hometown character of the community.
The population of Chartiers Township grew by 10% from 2010 to 2020. It's a bedroom community – people live there but work someplace else. Interstate 79 is right there, making it easy to get into Pittsburgh (a little over a half-hour away, although it takes longer during rush hour). Pittsburgh International Airport and an interchange with I-70 are close as well.
The township, located in central Washington County, has a high rate of home ownership. 3,000 housing units in the township are mostly single-family homes.
Schools
Students attend the Chartiers-Houston School District or the Cannon-McMillan School District.
They go to Allison Park Elementary School from kindergarten through 6th grade, and Chartiers-Houston Junior/Senior High School from 7th through graduation.
Western Area Career & Technology Center, located in Chartiers Township, provides hands-on technical training to students in nine school districts in Washington County, including Chartiers-Houston.
People who live in Chartiers Township use the Chartiers-Houston Community Library. The library has 50,000 catalog items. It's part of the Washington County Library System, making hundreds of thousands of books and other items available. Residents can use the Digitization Studio and Media Center at Citizens Library in Washington, which is about fifteen minutes from Chartiers Township.
Parks
Arnold Park is a 31-acre township park on Pike Street near the high school. There's a playground with swings for children up to 10 years old, a multipurpose field, sand volleyball court, horseshoe pits and restrooms. A large pavilion is available for rent (residents get a discount).
In the summer, Arnold Park is the site of a day camp for children from 5 to 11 years old. As of March, a new parks director is lining up staff and organizing the day camp for 2022. People can learn when registration opens by going to the Chartiers Township Facebook page.
The community comes together on the last Sunday of June each year for Community Day. There's an evening of family-friendly events. A band plays. The night ends with fireworks.
Friends Of Chartiers Parks is a fundraising group that raises money to benefit the park.
The Chartiers Township Community Center, located behind Arnold Park, offers weekly line dancing classes, yoga and Zumba for a low fee. The Community Center's banquet hall is available to be rented for wedding receptions, showers, graduation parties, corporate events and similar things.
Allison Parkette is the other community park. It's located next to the elementary school. Its 15 acres include a play area and baseball fields.
Almost three-quarters of respondents to the Comprehensive Plan survey visit Arnold Park or Allison Parkette once a year. Three out of 10 stop by at least monthly.
Children can explore the natural world at the Washington County Children's Garden, located across from the Washington County Fairgrounds in the township. There's an animal garden, butterfly garden, music garden and more gardens, many based on children's books, according to PennState Extension. Workshops are offered to children throughout the growing season. The garden is open year-round from dawn to dusk.
Residents can also use regional parks and trails:
Landmarks
Washington County Fairgrounds is a multi-use facility with a grandstand, food court, buildings and other structures. It is the site of the popular Washington County Fair in August and other events through the year.
People can ride an antique streetcar on a 2-mile trolley track at the Pennsylvania Trolley Museum. The museum displays 50 trolleys, including a horse-pulled trolley from the late 1800s and trolleys made as late as the 1980s. Some have been restored to pristine condition.
Angel Ridge Animal Rescue provides shelter and sanctuary to dogs, cats and horses who need special attention on a 50-acre farm.
Businesses
Pavlich Farm grows hay for people who keep a horse or ride one. Horses love their orchard grass hay, which doesn't have brambles or thistles. People like the larger bales provided by their advanced baler system. Pavlich Farm has been continuously farmed in Chartiers Township for more than 200 years. Their first hay harvest is in early June. They harvest again before Labor Day.
Canonsburg Shop 'N Save is a full-service supermarket close to Chartiers Township. Along with groceries, people will find a deli, hot foods, a bakery, flowers and fresh produce. They're locally owned. They take care of folks. They can get things for customers through several distributors that the big stores can't.
Most commercial and industrial businesses in the township are located in the Meadowlands between the high school and the fairgrounds. Two interchanges provide businesses with easy access to Interstate 79.
Nearby
It's a short drive from Chartiers Township to Hollywood Casino at The Meadows, Tanger Outlets, restaurants, big box stores and shopping centers like Trinity Point for eating, shopping and entertainment.
People commute into Pittsburgh by bus using Freedom Transit's Southpointe Park & Ride. Buses headed to Pittsburgh on the Pittsburgh Metro Commuter stop at the Park & Ride starting at 5:41 AM and about once an hour after that until 5:22 PM.
Canonsburg Hospital and Washington Hospital are primary care facilities in the area. Canonsburg Hospital is less than ten minutes from the populated parts of the township. Regional hospitals are about a half-hour away in Pittsburgh.
Natural Resources
The township is part of the Chartiers Creek Watershed. Chartiers Creek is an environmentally impaired stream.
The Washington County Watershed Alliance works with property owners to plant thousands of trees along streams in Washington County, including Chartiers Creek, to reduce excess water runoff during rains, which lowers the amount of pollution entering the stream.
Chartiers Township has numerous wetlands that provide places for birds, fish, amphibians and other wildlife. Wetlands store excess water during storms, reducing flooding. They increase biological diversity.
Extensive woodlands cover several sections of the township. Like wetlands, forested areas are an important environmental attribute.
Government
Chartiers Township is overseen by a 3-person Board of Supervisors who pass laws and appoint township residents to the Planning Commission, Zoning Hearing Board, and Parks and Recreation Board. Supervisors are elected to 6-year terms.
The municipal center is located at 2 Buccaneer Drive, Houston, PA 15342.
An appointed town manager runs the government and prepares an annual budget.
A 13-person police department, including the Police Chief, detectives and police officers, provides round the clock protection.
Fire protection is provided by 20 active volunteer members of the Chartiers Township Fire Department, who work out of a central location. They're dispatched by Washington County 9-1-1. Funding is provided by the township and fundraisers by the fire department.
Chartiers Creek, which roughly parallels I-79, makes up the eastern border of the township.
The southwestern border of Chartiers Township is State Route 18, which puts people into the Pavilion At Star Lake in about a half-hour.
Arden Landfill, which is managed by Waste Management, is a township asset. The company pays the township a tipping fee that's levied on trash that's deposited there. That income helps the supervisors avoid raising taxes.
History
Twenty families are known to have settled along Chartiers Creek in 1774. The area was occupied before that by people including Peter Chartiers, who traded with Native Americans in the area. The township is named after him. Chartiers Township officially became a township in Washington County in 1790.
Coal was important for the township. After the Civil War, more than twenty coal seams were mined in the township for home heating and cooking, while blacksmiths used coal to fire their forges. When railroads were built, coal became even bigger in the area. Today, no coal mines are active in the township. About 80% of the land is at risk from mine subsidence from past activity.
Oil was pumped in the late 1800s.
Locally grown produce and milk from dairy farms was shipped to Pittsburgh on the railroads.
Historically, the township was filled with villages like Arden, McGovern, Meadowlands and Midland. Those areas exist only on maps anymore. People identify as living in Chartiers Township.
There is no one zip code for the township. Depending on where people live, their zip code might be 15301 (Washington), 15342 (Houston), 15347 (Meadowlands) or 15317 (Canonsburg).
Growth
The township continues to grow. Developing it without losing its rural character is a challenge.
One of the goals of the township, as laid out in the 10-year Comprehensive Plan approved by Supervisors in 2022, is to "require new residential development to be designed in a manner that preserves sensitive natural and cultural resources in order to preserve the rural character of the Township".
Not having water and sewage service in many areas of the township can slow the growth. The township upgraded the sewage system twice in the past ten years. Supervisors have a priority list for sewer extensions as funding becomes available.
Pennsylvania American Water is in charge of extending water lines.
The township population is getting older. With more senior citizens, the township is looking to make a variety of program available for senior citizens, people who are physically challenged and residents of all ages. Accessible transportation for seniors is available through Freedom Transit's Shared Ride Program.
Chartiers Township, with farms, wooded areas and wetlands has a strong rural character. Keeping the rural nature of the township was one of the most important quality-of-life issues for residents, as noted in the current Comprehensive Plan survey results. 90% of residents surveyed indicated they are very much in favor of township efforts to preserve farmland.
The township has nearly 3,000 housing units, mostly single-family homes, and more are being built as the population of the township continues to grow.
The challenge will be to keep the rural aspect as more people move in.
This article was published in