East Washington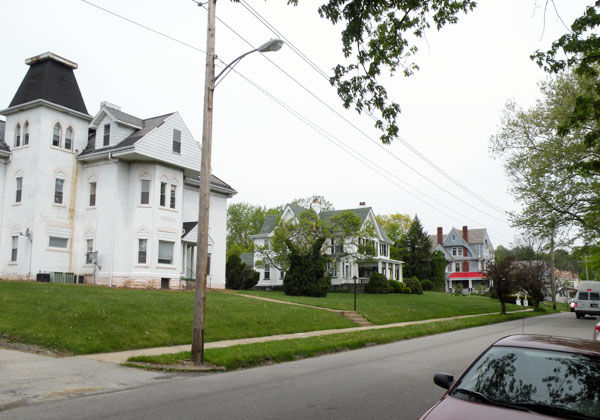 East Washington, PA is a residential community that is surrounded on three sides by the City of Washington. An estimated 1,810 people live in the borough, many of them young married families with children.
The housing market in East Washington is stable. Most people own their homes. The market isn't very competitive, according to Redfin, a discount real estate brokerage site. Redfin shows that the average house in East Washington sells for $205,000. Prices to buy a local house have risen 17.5% in the past year. Nationally, home prices were up by even more, driven by a low number of houses up for sale coupled with high buyer demand. People have been focused on buying houses in suburban areas and medium-to-small metro areas across the country, U.S. News & World Report wrote – areas like central Washington County, and East Washington in particular.
Students attend the Washington School District alongside children from the City of Washington. The primary school and intermediate school are at the elementary building. Middle school covers grades 7 and 8. Ninth to 12th graders attend Washington High School. It is a small urban school district overseen by a 9-member school board.
East Washington is a participating member of Citizens Library in downtown Washington.
Part of Washington and Jefferson College sits in the borough. The Washington & Jefferson College President's House is located on East Wheeling Street.
The borough maintains Thayer Street Playground.
Washington Park, located on the border of East Washington and the City of Washington, offers baseball and softball fields, tennis courts, playgrounds, picnic areas, pavilions, a swimming pool, historic buildings, and hiking.
Elmhurst Swim Club is located in East Washington and offers a large private swimming pool, kiddie pool, diving area and swimming lessons. Elmhurst is a nonprofit members-only community organization.
East Beau Street (State Route 136) is the main street through East Washington Borough. It provides access into the city or to get on Interstates 70 or 79. Pittsburgh is a forty minute drive away.
East Washington Borough operates with a Mayor/Council form of government. Borough officers are located at 15 Thayer Street, Washington, PA 15301. Services include police, public works, zoning and code enforcement, garbage and recycling, and tax collection. The City of Washington is under contract to provide fire protection services for the borough. During the coronavirus pandemic of 2020/2021, the borough offices were closed.
The earliest house in what became East Washington was built before the Civil War. The oil and gas boom of the late 1800s gave birth to East Washington Borough in 1892 along with its own school district. Many people purchased lots along Lemoyne Avenue in the hopes of striking oil, according to the program booklet for the borough's centennial in 1992.
Stately Victorian houses were built for affluent families in the 1890s and early 1900s as that style of home, which was difficult to heat and expensive to maintain, was becoming less popular across America. Today, those flamboyant old houses are the showpieces of East Washington. The East Washington Historic District is listed on the National Register of Historic Places and is designated as a historic district by the Washington County History & Landmarks Foundation.
The last of the home building in the borough peaked in the 1950s. East Washington High School closed in the 1960s. During its history, the borough has worked to keep it pretty much residential.
This article was published in