City Of Washington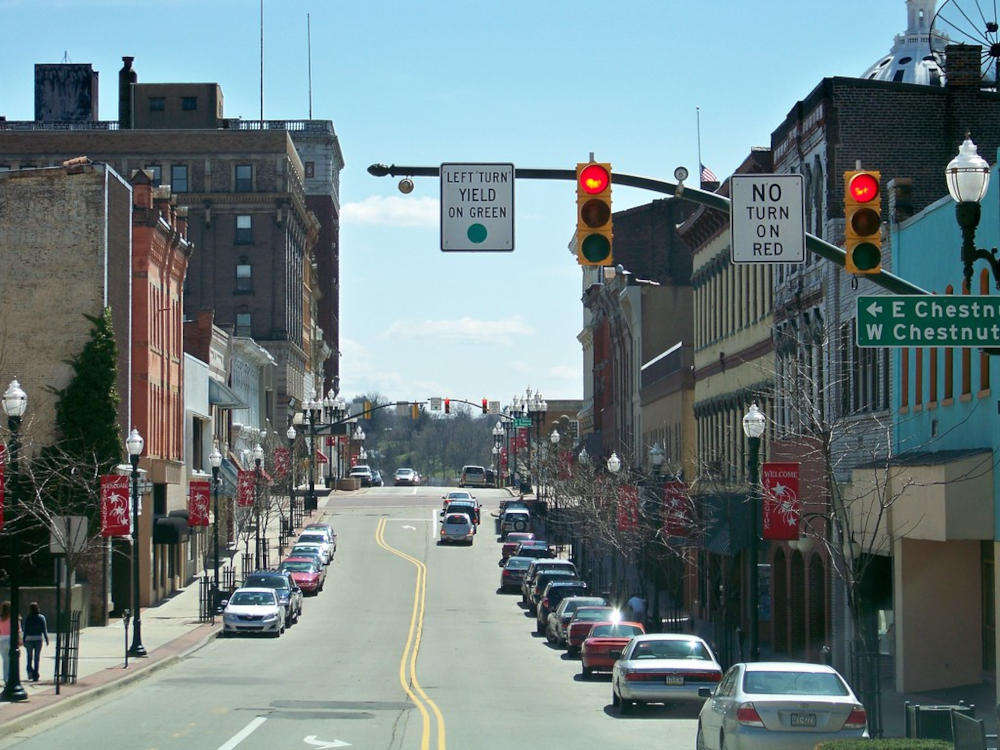 Washington, PA, is a city located in Washington County in southwestern PA.
Three major routes make it easy to get to Washington. The city is located a half hour's drive south of Pittsburgh, PA on Interstate 79. From Wheeling, West Virginia head east on Interstate 70 for about 35 minutes. For a more leisurely drive, follow historic US Route 19, which connects Lake Erie to the Gulf of Mexico.
As the seat of county government, Washington has a vibrant business district. Through the area are offices and apartments, retail shops, restaurants and taverns, and hotels.
Complementing the strong business sector are a strong showing of nonprofit organizations the enhance the culture of the city of help people when they need it.
Rich in history and culture, our city is an ideal place to visit, live and work.
Washington and Jefferson College has been part of Washington County since it was founded through a merger. Jefferson College and Washington College came together after the Civil War, when they were both needing students and money. Washington and Jefferson is a private, liberal arts college with a focus on preparing students for graduate and professional schools.
Children attend Washington School District.
Youth baseball is popular. Pony League Baseball And Softball was founded in Washington, which hosts the Pony League World Series.
The U.S. Postal Service office is located at 153 Jefferson Ave, Washington, PA 15301.
Washington Park offers baseball and softball fields, regulation tennis and pickleball courts, playgrounds, picnic areas, spacious pavilions, a swimming pool with multiple diving boards and a kiddie pool, and hiking. The Vernon C. Neal Sportsplex at Washington Park has facilities for indoor soccer, inline hockey, indoor lacrosse, flag football, basketball and volleyball. The Frontier History Center helps people understand life in Western Pennsylvania in the 18th century.
The Washington Symphony Orchestra performs four concerts each year. Two smaller ensembles formed of WSO members also perform publicly – the WSO Wind Trio and the WSO Brass Quintet.
The city was named for George Washington in 1784. It grew after the National Road was routed through the city. The area boomed during the time of the Washington Oil Field. Like many American cities in the Northeast and Midwest, the population of Washington peaked following World War Two. The city lost population as the suburbs grew. The population of Washington in 2020 was 13,176 people, according to official U.S. Census numbers. It is the largest city in Washington County, although not the most populous municipality in the county. Peters, North Strabane and Cecil townships are larger than the city.
The median family income in Washington was $34,862 in 2010. Median household income in the U.S. was $61,937 in 2018, according to the U.S. Census Bureau. The comparison is skewed because the years selected are eight years apart.
The age of the city's population is spread out. One in five is under 18 years old. One in six is over 65 years old. There are more women and girls than men and boys.
About 75% of the population is white. One in five is African-American. Less than 4 percent of the people living in Washington are Hispanic, Latino, Asian or another race. Many scholars believe that race doesn't have inherent physical or biological meaning – that race is a social construct based on rules made by society.
The name of the state is frequently shortened to PA. It is correct to say or write "Washington, PA".
The Washington, PA zip code is 15301.
This article was published in and updated in