Mining Deaths – A Local Retrospective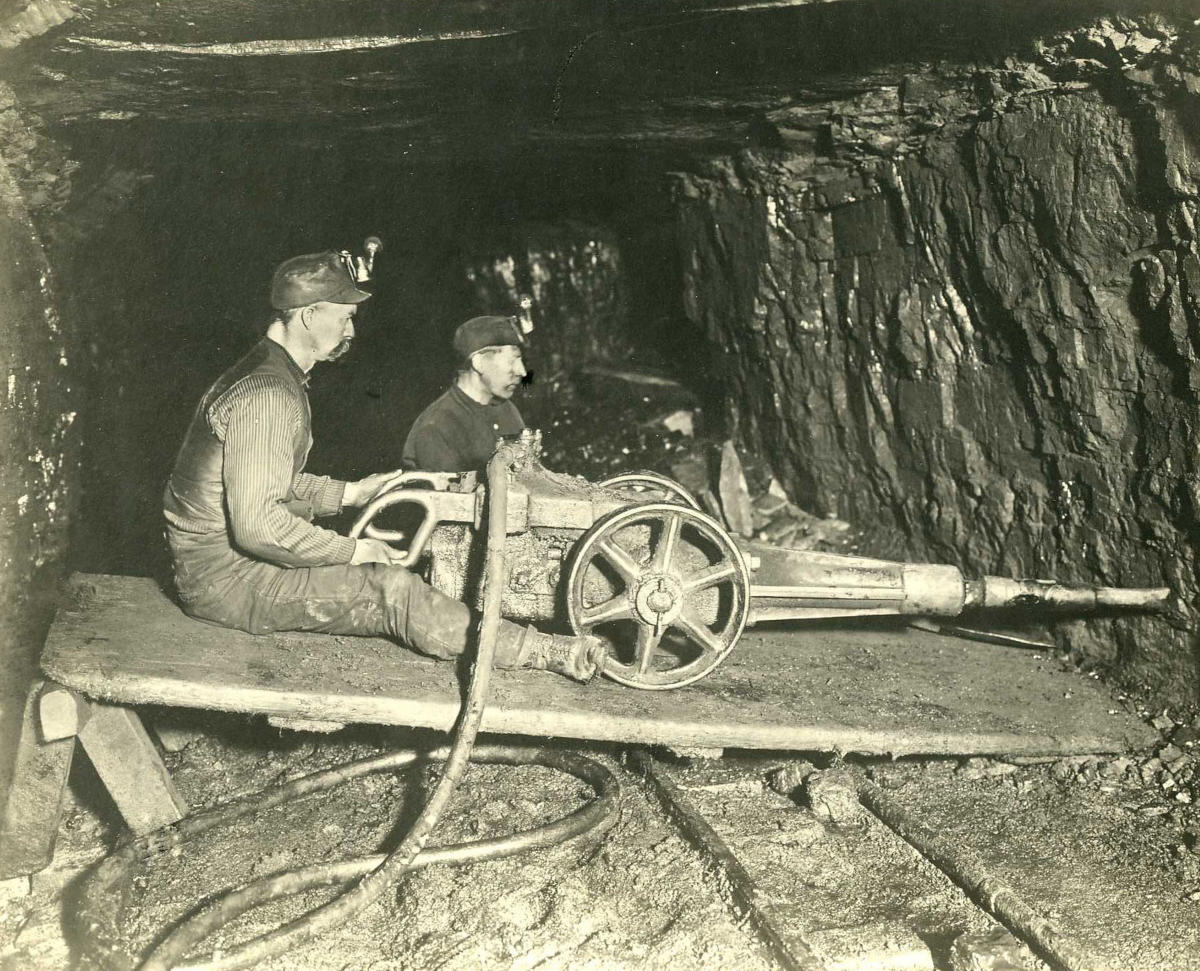 Mining continues to be a deadly job, as the recent deaths of a miner in Fayette County, PA and another in Marshall County in the Northern Panhandle of West Virginia show.
Part of the mine roof collapsed Friday afternoon, January 7 at Laurel Aggregates in Fayette County. Rescue teams worked until almost midnight to recover a body. Laurel Aggregates is a limestone and sandstone mine.
Jeffrey A. Phillips of Waynesburg, Greene County, who worked for a contractor at Ohio County Coal Company's Ohio County Mine in Marshall County, died after falling 30 feet on January 14. The mine was closed for maintenance at the time. The death was at least the third in the U.S. coal mining industry already this year.
More than 500 miners working to support their families died in coal mining accidents locally in Washington and Greene Counties during the past 117 years.
The Marianna Mine was a year old in 1908 when a blast erupted far underground. The mine was a model of safe industrial technology. The blast was heard for miles. The disaster killed 152 coal miners.
Five years later, the Cincinnati Mine in Courtney, Union Township exploded, trapping 250 workers inside. 97 people died.
Gas collected in Henderson No. 1 Mine in Hendersonville, Cecil Township in 1917. When it exploded, 14 miners – mostly married men with children – were left dead.
Nine men were riding on a coal car into the Hazel Mine in Canonsburg in 1911 when the car jumped the tracks and knocked down roof supports. The roof collapsed. All nine were crushed to death.
A shaft was being sunk at the Braznell Mine in Bentleyville in 1905. A pocket of gas collected. An explosion blew pieces of timber 150 feet high, destroyed the tipple and rigging, and killed eight men who were building a concrete ditch to collect water dripping in the shaft.
An explosion at the Catsburg Mine in Monongahela in 1902 killed five people at once. Two others died later from injuries.
Six miners were buried under tons of earth when the new Ontario Mine in Cokeburg blew up in 1920.
On Friday the 13th in 1905, the Clyde Mine in Fredericktown, East Bethlehem Township caught fire. Six men were trapped inside. A State Mine Inspector concluded that the "products of combustion" – deadly gases – killed the miners while they waited to be rescued.
Shooting an unconfined shot of dynamite ignited coal dust in Cokeburg No. 53 Mine in Cokeburg in 1927, killing six miners.
Another explosion at Marianna No. 58 in Marianna killed six miners in 1957.
In 1905, when the output of Hazel Kirk No. 2 Mine in Van Voorhis, Fallowfield Township wasn't enough, six miners went into the mine to open a bricked entry. A gas explosion killed five of them.
Greene County
Methane gas and coal dust ignited in Mather No. 1 in Mather, Morgan Township in 1928. The explosion killed 195 people.
In 1962, a brutal underground explosion near the Frosty Run Shaft of Robena Mine in Carmichaels killed 37 coal miners.
A fiery inferno at the Emerald Mine in Clarksville in 1944 killed six men and 30 horses that hauled pit wagons underground when an electrical short circuit set a load of hay on fire. Emergency workers struggled for 18 hours to contain the fire. Police kept crowds of onlookers away. Neighboring mines were closed for safety. Coal mine disasters were common enough in the area at the time that the Charleroi Mail pointed out that the Emerald Mine fire was "Greene County's first mine disaster in several years".
Just nine months later, the roof fell on miners at the Crucible Mine in Crucible, Cumberland Township in 1945, killing five. Today, the Greene River Trail passes through the former Crucible Mine.
In 1971, two miners died in a fire at the Nemacolin Mine in Nemacolin, Cumberland Township. A state mine inspector drowned fighting the fire.
Closing
Coal mining provided jobs that were dirty and dangerous, brought wealth to Washington County, heated homes and fueled the Industrial Revolution. Across the U.S., more than 100,000 American miners died on the job in the 1900s.
Survivors were commonly afflicted with black lung disease. The health impact of black lung wasn't well understood until the 1950s.
Workers organized the United Mine Workers for better wages, shorter hours, an end to child labor in mines, and health and retirement benefits.
Better work conditions and automation that reduced the number of coal miners led to fewer deaths from mining coal in the U.S. Still, in the past ten years (2011 through 2020, the last year that U.S. Department of Labor's Mine Safety and Health Administration published numbers), 140 people have died mining coal across the country.
This article was published in and updated in