Canonsburg Lake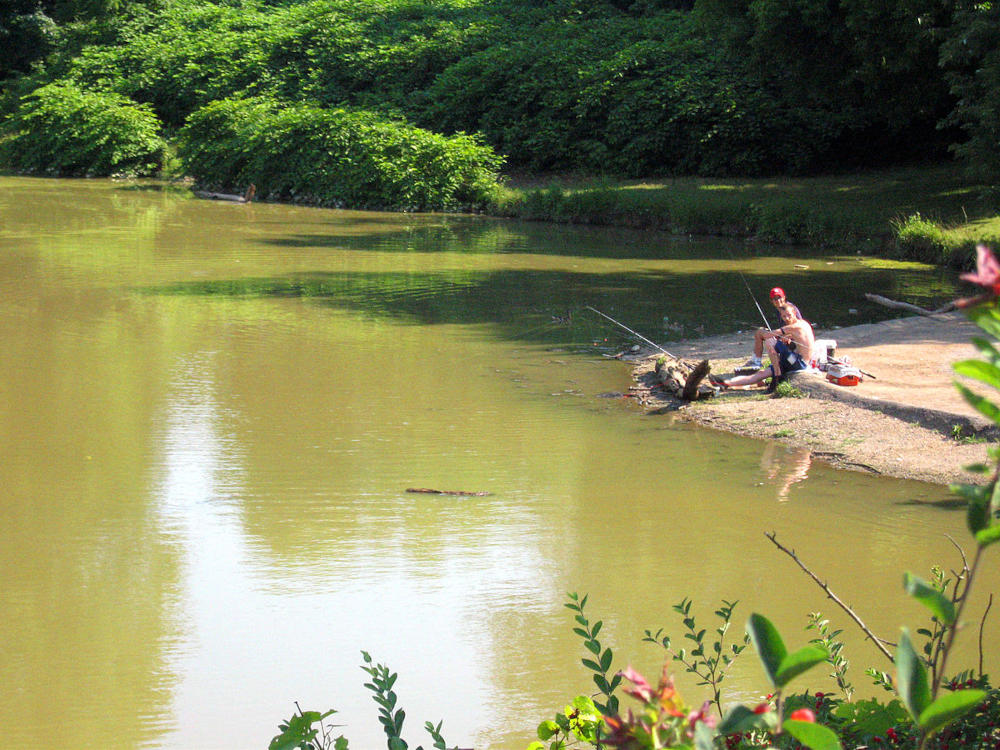 Canonsburg Lake is a 76-acre recreational lake located 20 minutes northeast of Washington, PA by car. It is a popular destination for public fishing and boating.
Plenty of fish can be found at Canonsburg Lake. The PA Fish and Boat Commission, which manages the lake, stocks the waters heavily with catfish, which are gorging on shad in the lake. The lake is "one of the best lakes around for channel catfish," the Pittsburgh Tribune-Review wrote in 2006. The commission also stocks the lake with trout, muskellunge and tiger muskellunge fingerlings. Bass are found in the lake. Shore fishing is permitted. People with disabilities can fish off a pier.
Boating is permitted on Canonsburg Lake. Boats have to be unpowered or have an electric motor – diesel power isn't allowed. They have to be registered or have a valid launch permit. A launch ramp is available. There's parking. Canoes, inflatable boats and lightweight fishing boats are seen on the lake.
Canonsburg Lake is a hotspot for birding.
The lake is an artificial body of water formed when Alcoa built a concrete dam across Little Chartiers Creek during World War Two to make a freshwater reservoir for the Canonsburg Forging Plant. Lake water flows over a spillway and continues north until it reaches Chartiers Creek. Following the war, Pennsylvania acquired the dam, lake and surrounding lands, and created a recreational lake.
The dam that creates the lake was repaired in 2012. Additional improvements to the dam were completed in 2015.
Canonsburg Lake is gradually filling with silt. The upper end of the lake is so low in places that boating is difficult. Parts of the fish habitat became marshland. One or more islands appeared in the lake. Residential construction makes the lake disappear faster. A U.S. Army Corp of Engineer study showed that unless fixes are put in place, the lake will become a stream. "Fish will be unable to breed and survive, wildlife will be unable to grow, the shallow waters will prohibit boating, the size of the lake will continue to shrink, and the murky waters will be unappealing to the eye," according to the Canonsburg Lake Restoration & Improvement Committee.
As well, dredging out the silt would increase the volume of the lake. A larger lake would reduce flooding downstream by Chartiers Creek during storms.
A project to dredge the lake would be expensive, depending on how much silt is removed and where the silt is dumped. Projects to remove the silt have not been funded.
Canonsburg Lake straddles North Strabane Township and Peters Township. It is located along Route 19, McMurray, PA 15317. It is accessible by McDowell Road.
This article was published in