Seven Area 5Ks To Run In 2021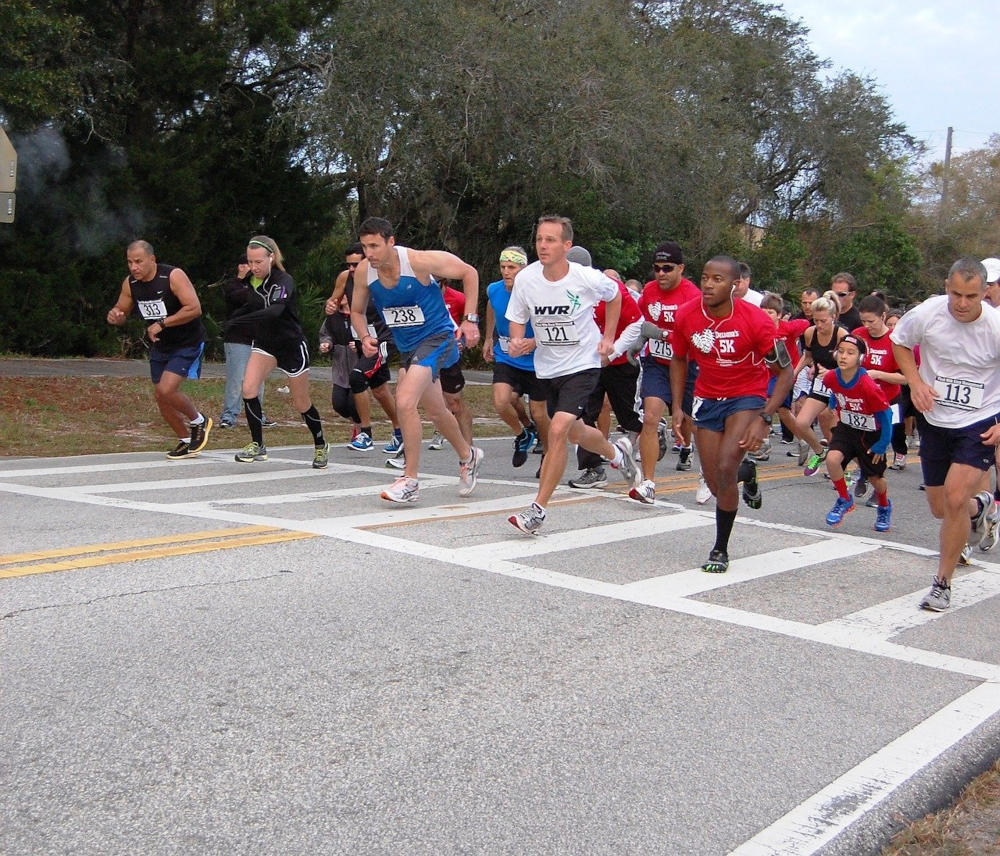 One way to have fun and be healthier as the pandemic passes is by joining 5K run/walks in Washington County in 2021 after more than a year of virtual events.
A 5K run/walk is an organized group event where people run or walk 3.1 miles together. 3.1 miles equals 5 kilometers, which is why they're called 5Ks. 5K run/walks are short enough for everyday people to participate and fast enough to attract experienced runners.
How long it takes to run a 5K varies by age and sex. Most people will take at least 30 minutes to run a 5K and will complete the course within an hour.
Many of the races in the area are organized to raise money for causes. Fees apply – follow the links listed below for each event for more information. Usually the fees aren't refundable.
The 37
th
Annual Whiskey Rebellion 5K Run, 5K Walk is scheduled for Saturday, July 3 at Canon-McMillan High School, 314 Elm Street Extension, Canonsburg, PA 15317.
The Whiskey Rebellion 5K benefits the Canon-McMillan cross country team. The race is expected to be similar to past races, although changes may occur due to the coronavirus pandemic and the Canonsburg Fourth of July parade.
Details and advance registration are at
RunSignup
. Additional information is available at
Running In The USA
. The registration fee increases after June 16. Spaces are limited. No registration on the day of the 5K.
The Pay it Forward Run/Walk – Washington is slated for Sunday, August 8 in Canonsburg.
Pay It Forward raises money to support
BluePrints Foster Care
, which places children who may have been abused, neglected or faced excessive conflict at home into foster homes.
Register by Saturday, August 7 at
RunSignup
.
The 38
th
annual Labor Day 5K Classic is set to run on Monday, September 6. The Classic begins at the Stone Pavilion in
Washington Park
. The course follows city streets, finishing near Alpine Club Lanes, 735 Jefferson Avenue.
The Labor Day 5K Classic is the fastest 5k race in Western Pennsylvania. Runners set personal records on the course. It is also for walkers.
Registration is at
RunSignup
. The price increases after June 30.
The Tunnel 2 Towers 5K Run & Walk happens Saturday, September 11 at Southpointe Town Center, 1900 Main St, Canonsburg, PA 15317.
Tunnel 2 Towers, held on 9/11, benefits the Tunnel to Towers Foundation, which supports fallen and catastrophically injured first responders, military heroes and their families.
Register at the
Tunnel to Towers Foundation
. Discounts are available to first responders, military and children.
The Cecil Township Volunteer Fire Department 5K is scheduled for Saturday, September 18. Check in is at the Cecil Park Miner's Pavilion #4 in Cecil Township. The run takes place on the
Montour Trail
.
The Cecil VFD 5K honors fallen heroes who have served. Limited refreshments and food will be provided.
Register in advance at
Active.com
.
The Greater Canonsburg Chamber 5K Bunny Run takes place on Saturday, September 18. The starting point is Canonsburg Hospital. The race ends at the
Pennsylvania Bavarian Oktoberfest
.
Two $1,000 scholarships will be awarded to graduating student from Canon-Mac or Chartiers Houston. The Bunny Run also promotes Canonsburg Chamber of Commerce members.
Register at
RunSignup
. See the Chamber's
Bunny Run page
or
Facebook
.
Jack-O-Lantern Jog is set for the day before Halloween – Saturday, October 30 – at Canon-McMillan High School, 314 Elm Street Extension, Canonsburg, PA 15317.
The race is a fundraiser to benefit the Community Scholarship Foundation of Canon McMillan.
Register at
Active.com
. Sign up before October 23 to be guaranteed a tee shirt.
These 5K run/walks will follow CDC guidelines in effect the day of the run/walk.
Stepping up from regular walking into running a 5K takes training. People who plan to run may train by taking a short run every day starting at least a month before the 5K they registered for.
Using a run/walk interval is a very popular training method

How to Walk/Run Your First 5K in Runner's World
Like it suggests, the run/walk method involves warming up with a five-minute walk, running for a bit and cooling down by walking again. Before the running part, stretching is recommended.
During the area 5Ks, people can walk instead of running. Walkers are encouraged to move to one side for faster people to pass them, and not to walk more than two side-by-side to avoid creating a walking wall.
Runners and walkers can take breaks to keep from getting fatigued. Breaks slow individual race times but help people recover more quickly from the exertion.
People can join an organized running activity from this list every month. It's a way to have fun, supplement their regular walking, push the limits of what they can do and support a range of causes.
This article was published in