Dozens Of Activities At Mingo Creek County Park In 2022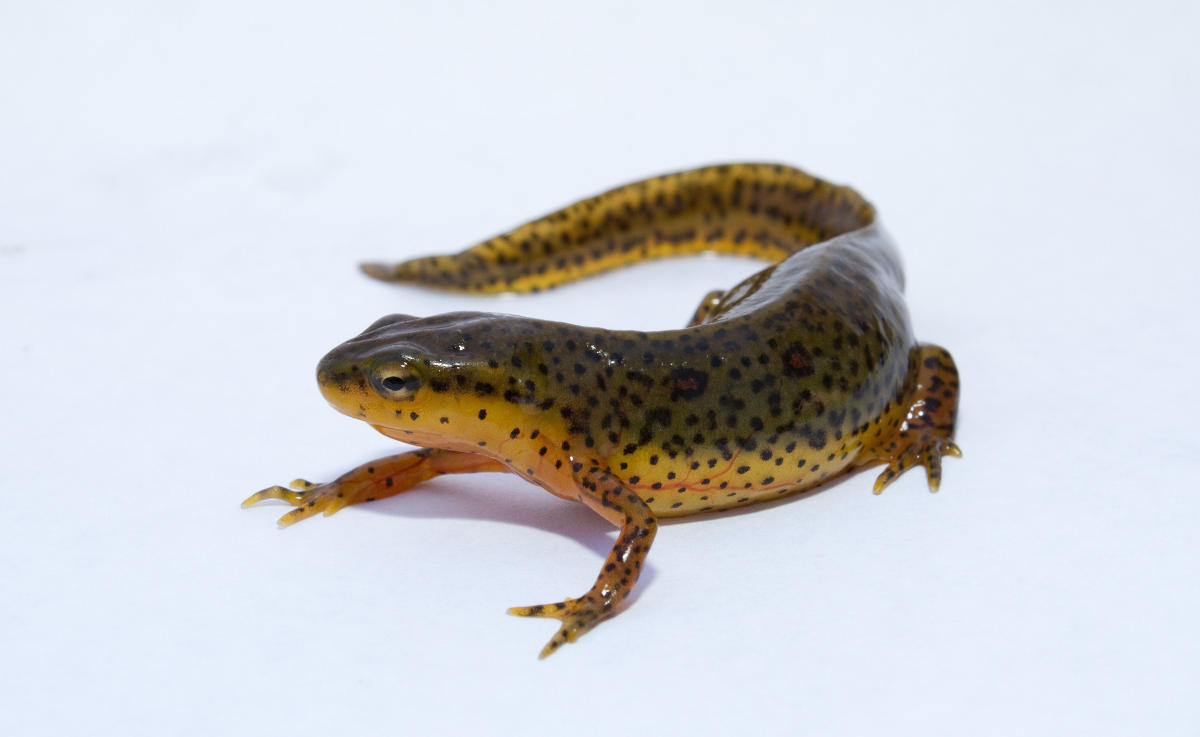 A variety of nature activities are scheduled through the year at Mingo Creek County Park. Some are for preschoolers or children, others are aimed at adults.
Organized by the Washington County Department of Parks & Recreation, most limit how many people can be part of it and require early registration.
A summary of many of the activities follows:
Enjoy coffee or tea and a snack while doing a craft at the monthly Coffee & Crafts series. Held the third Wednesday of each month through November at the Mingo Creek County Park office. The fee for Coffee & Crafts varies.
There's no Coffee & Crafts listed for June or August
The July Coffee & Crafts is a picnic. People bring a covered dish. Hot dogs and drinks are provided.
November's Coffee & Crafts is a festive holiday cookie and recipe exchange.
In Trick or Treat Geocaching (October), Glowin' Geocaching (November) and Jolly Geocaching (December), people will geocache to places in the park based on the theme. There's no fee, although advance registration is required. People should be ready for a moderate hike.
Enjoy Mindfulness Hikes in June and September, Go Where The Wild Things Are in September, and see Bats And Their Habitats in October by taking short, guided hikes.
Two birding activities remain this year. People can meet at Shelter 1 early in May to look at nest boxes that have been set out to draw Eastern bluebirds and American tree swallows. Early in the fall, dissect an owl pellet to learn about how owls feed then take a night hike, be very quiet and listen for owls.
Relax with Yoga In The Park twice a month until the fall, when it wraps up with Fall Yoga in October 5. This is an introductory class led by a certified yoga instructor. All skill levels are welcome. Bring a mat or towel. There's a $5 fee.
Star parties – where people can look at the stars through a telescope – are handled by the Amateur Astronomers Association of Pittsburgh, which owns an observatory at the park. The events start at dusk once a month around the first quarter moon from spring through fall, depending on the weather. There's no charge or advance registration.
Bees and other pollinators are crucial to wild plants and our food supply. At Bee A Friend To Bees And Other Pollinators in May, a member of the Tri-County Beekeepers Association will lead a hike through the park to learn all about them. In September, a similar program is Native & Non-Native Bees In The Landscape.
The basics of archery will be taught by a National Archery in the Schools Program (NASP) instructor at Aim For Archery in June. A 45-minute session includes safety and target shooting. People can shoot at balloons filled with paint to create a masterpiece at Paint by Arrow in August.
Preschoolers
Preschoolers (ages 3 to 5) can learn about Slimy Salamanders that live in the streams that feed Mingo Creek. Boots will be needed. Good hand-eye coordination will help kids catch amphibians at this activity on May 4.
In June, preschoolers can bring nets to search Mingo Creek for fish, crayfish and insects during the Creek Stompers activity.
The Silly Scavenger Shindig is the annual picnic for preschoolers held in early July. There will be hot dogs, drinks and best of all a scavenger hunt.
Preschoolers will be taught the proper way to collect and watch butterflies in August.
How do animals prepare for winter? Preschoolers can learn all about it at Nature's Feast in early September. Kids can make a treat for their own backyard animals.
A hayride is scheduled just for preschoolers in October, followed by warm cider. Adults should accompany their children.
Misunderstood Mammals, in November, will introduce preschoolers to some of the animals that live in the area.
Monthly events at the park for preschoolers wrap up in December with a Christmas Pajama Party. Holiday stories will be told, a winter craft done and a Christmas snack served.
School-Age Children
Children from ages 5 to 11 can look beneath the surface of Mingo Creek in early July as park staff and a local water quality researcher discuss what water creatures eat and whether they sleep under water.
Butterflies have an incredible life cycle that 5-year-olds to 11-year-olds can learn about in the Magical Monarch Migration in early August.
Two days later, kids can explore how to safely collect, look at and identify Slimy Salamanders.
The Macroinveretibrate Creek Hike for 5 to 11-year-olds will tromp through Mingo Creek to learn all about the tiny creatures that live there.
The Leopards & Bears Hike will take kids from 5 to 11 on a search for great leopard and wooly bear caterpillars. Those insects are on the move looking for a place to spend the winter, which makes it a great time to identify them.
Binoculars, magnifying glasses and containers will be provided to the 5 to 11-year-olds who join Bundle Up Big & Small Hunt in November. It's a scavenger hunt to find nature's treasures.
Also in November, kids can learn why squirrels act the way they do in the Squirrel Drey Hike. They'll learn all about squirrel strategies for survival.
Girls in the Brownies can fulfill requirement for their Hiker, Outdoor Adventure, Bugs and Outdoor Art Creator badges during activities scheduled for May, July and September.
The county Department of Parks & Recreation operates five day camps in the summer. Each one is targeted towards a specific age range.
Back To Nature Day Camp, for 6 to 10-year-olds, runs for four days starting June 13. Campers will learn about invertebrates, amphibians and reptiles. Wilderness survival skills will be taught.
The week of June 20 is Pioneer Living Day Camp for 7 to 11-year-olds, who can learn how pioneer kids lived, worked and played. There will be cooking, games and crafts. Stories will be told.
The Great Outdoor Sports Adventure happens starting July 11. Kids ages 10 to 14 will play volleyball, kickball and other sports. A hike to a hidden waterfall is scheduled.
Reptiles And Amphibians Day camp for 7 to 11-year-olds starts July 25. Reptiles and amphibians will be caught in Mingo Creek and released.
Wilderness Survival Day Camp begins August 8 for kids from 8 to 12. Basic skills will be taught –starting a fire, building a shelter and collecting water.
Registration for day camps opened the first of April. The number of children per family and day camps a child can attend are limited. Day camp fees of $25 or $30 have to be paid at registration.
Fall Activities
Fall Group Hayrides happen over three weekends from September 30 through October 15. Up to 25 people can take a 40-minute ride through Mingo Creek County Park in all its fall glory, with a fire circle & picnic shelter thrown in for a couple hours before or after. At $50 per hayride, that could be as little as $2 per person.
Fall Fun Day, starting at noon on October 1, is filled with pumpkin carving, scarecrow stuffing and hayrides. Carving is $4 per pumpkin. Hayrides are $2 each. Scarecrow stuffing is free, just bring old clothes to stuff.
Having learned about scarecrow stuffing, come back for the Family Scarecrow Frenzy on October 11. A t-frame will be provide to start a scarecrow. Snacks will be provided.
Seniors can enjoy their own hayride in October with stops to enjoy the sights.
Search Old Spring Trail for hidden candy canes on December 1. Flashlights and a $2.00 fee will be needed. Cookies and hot cocoa will be served.
Register
Most Department Of Parks & Recreation activities have room for a limited number of people or require preparation and supplies. Advance registration by phone or walk-in is mandatory for many programs:
Call Parks & Recreation at 724-228-6867
Stop by the office at 100 West Beau Street, Suite 705
Typically advance registration opens 30 days before an event. It's on a "first come, first served" basis.
When people call or stop, they can confirm age restrictions and whether any fees are charged to cover materials.
The Washington County Department of Parks & Recreation puts on dozens of activities that get people out of the house and into nature. Their website has a complete list of activities that includes days and times, ages of participants, whether there are any fees and if registration is required.
This article was published in