What The 2020 Census Tells Us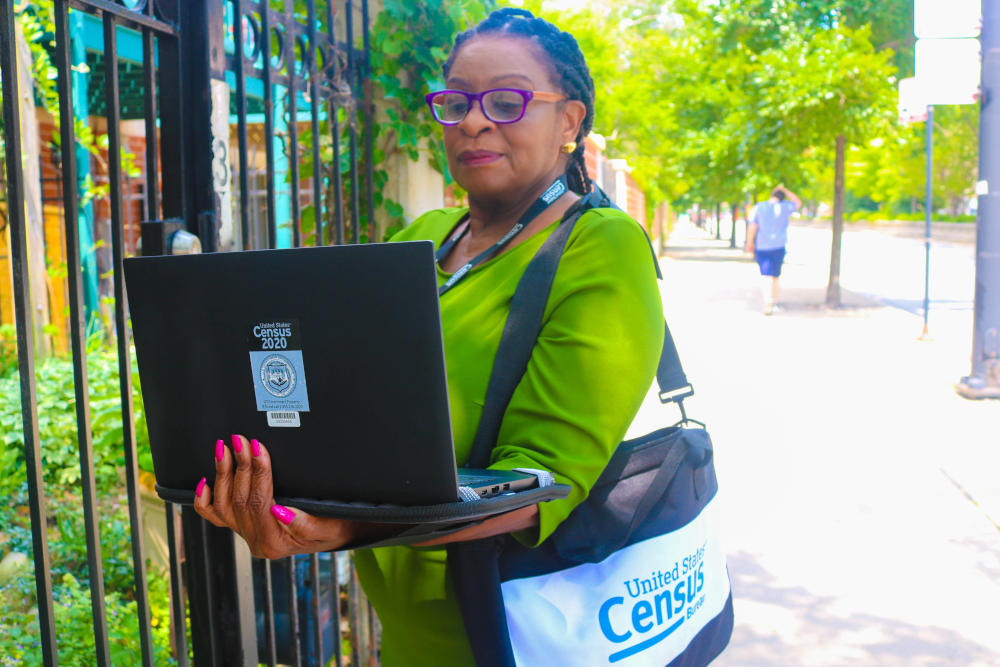 1,529 more people lived in Washington County last year than ten years ago, according to the official numbers released by the U.S. Bureau. It's not the most number of people who ever lived here.
Suburban stretches of the county grew. North Strabane, Chartiers and Cecil Townships were the fastest growing municipalities in Washington County. Their populations increased by more than 10%.
Canonsburg, Peters and North Franklin grew their populations by more than 5%.
South Strabane added hundreds of new residents.
Charleroi, Deemston, Burgettstown and Midway also added people, although their numerical growth was smaller.
Every other municipality in the county lost population during the past ten years. The City of Washington lost almost 500 people. With a population of 13,176, it is the fourth most populated municipality.
Greene County saw population loss. 35,954 people live in Greene County, which is 7% less than the 38,686 people who lived there in 2010.
Washington County is part of the Pittsburgh Metropolitan Statistical Area (MSA) – seven counties with close economic ties. The seven are Allegheny, Armstrong, Beaver, Butler, Fayette, Washington and Westmoreland Counties. Collectively, 2,370,923 lived in the Pittsburgh MSA in 2020. Like Washington County, the population of the Pittsburgh MSA grew by less than 1%.
The population of the state increased by 2.4%. 13 million people now live in PA. Other states grew even faster. The size of the U.S. House of Representatives doesn't change. To fit the way state populations have shifted over the past ten years, Pennsylvania will lose one seat in the lower house. Instead of sending 18 people to the U.S. House of Representatives, PA will send 17 starting in 2023.
Lawmakers in PA must create new maps of congressional districts before next year's May primary. Districts are redrawn to give each one the same population as the others in the state. Governor Wolf has to sign off on the redistricting for it to take effect. If the legislature and executive don't agree to a plan, the state Supreme Court could make the final decision.
The state's population grew fastest in south-central and Southeastern PA, leading to speculation that when the maps are redrawn, the lost congressional seat will be taken out of western PA.
Currently all of Washington County is in the 14th U.S. Congressional District. All of Fayette & Greene Counties, and the western part of Westmoreland County are also in the 14th district. It is represented by Guy Reschenthaler.
How congressional districts are drawn can make it easier or more difficult for Republicans or Democrats to get elected. That can affect which political party controls the U.S. House of Representatives and what policies are enacted or not. Redistricting can be controversial.
Because PA loses a congressional district, it also loses a vote in the Electoral College. When we vote in Presidential elections, we're actually voting for electors who vote for the President. Each state gets as many electors as its U.S. Senators plus U.S. Congresspeople. One less congressional district means one less elector.
Other state political districts will be redrawn. The PA constitution requires remapping to make state house and senate district populations the same so that every vote has the same weight. Maps will be reworked by the Legislative Reapportionment Commission, which consists of two Republican and two Democratic state lawmakers, and a chairperson who they selected.
Here are the top ten most populous municipalities in Washington County:
| Municipality | 2020 Population | 2010 population |
| --- | --- | --- |
| Peters township | 21,213 | 22,946 |
| North Strabane township | 13,408 | 15,700 |
| Cecil township | 11,271 | 14,609 |
| Washington (city) | 13,663 | 13,176 |
| Canonsburg borough | 8,992 | 9,744 |
| South Strabane township | 9,346 | 9,613 |
| Chartiers township | 7,818 | 8,632 |
| Canton township | 8,375 | 8,209 |
| Carroll township | 5,640 | 5,380 |
| Union township | 5,700 | 5,374 |
Looking at a larger picture:
209,349 people lived in Washington County in 2020.
2,370,923 people lived in the 7-county Pittsburgh MSA
13,002,700 people lived in PA when the census was taken
331,449,281 people lived in the U.S. at the time of the census
Since 1930, the population of Washington County has been stable. The exact number has risen and fallen a little bit a few times. The greatest population size of Washington County was in 1960, when 217,271 lived here. But for the past century, the local population has always hovered around 200,000 even as the population of the state and the country have grown.
Understanding shifting populations in America is important for anyone – Democrat, Republican, independent or other – who wants a say in what's going on in America today.
This article was published in and updated in